Have you ever wondered how Bitcoin interoperability will skyrocket the adoption of DeFi.
At RocketX, we strive to enable cross-chain swaps from one network to another in the cheapest and fastest way possible.
There is a lot of turmoil surrounding the cryptocurrency and blockchain industry. However, the number of innovations and projects encompassing blockchain technology is skyrocketing. The rise of decentralized finance has created a paradigm shift in the crypto and Blockchain niche.
The Rise of Blockchain Interoperability
The invention of new blockchains and the increased acceptance of DeFi demanded more interoperability between different blockchain networks for seamless data transfer and communication. Cross-chain interoperability authorizes blockchain networks to exchange data and communicate, ensuring more scalability and transaction speed. It can bolster the full potential of blockchain by exchanging data and working together.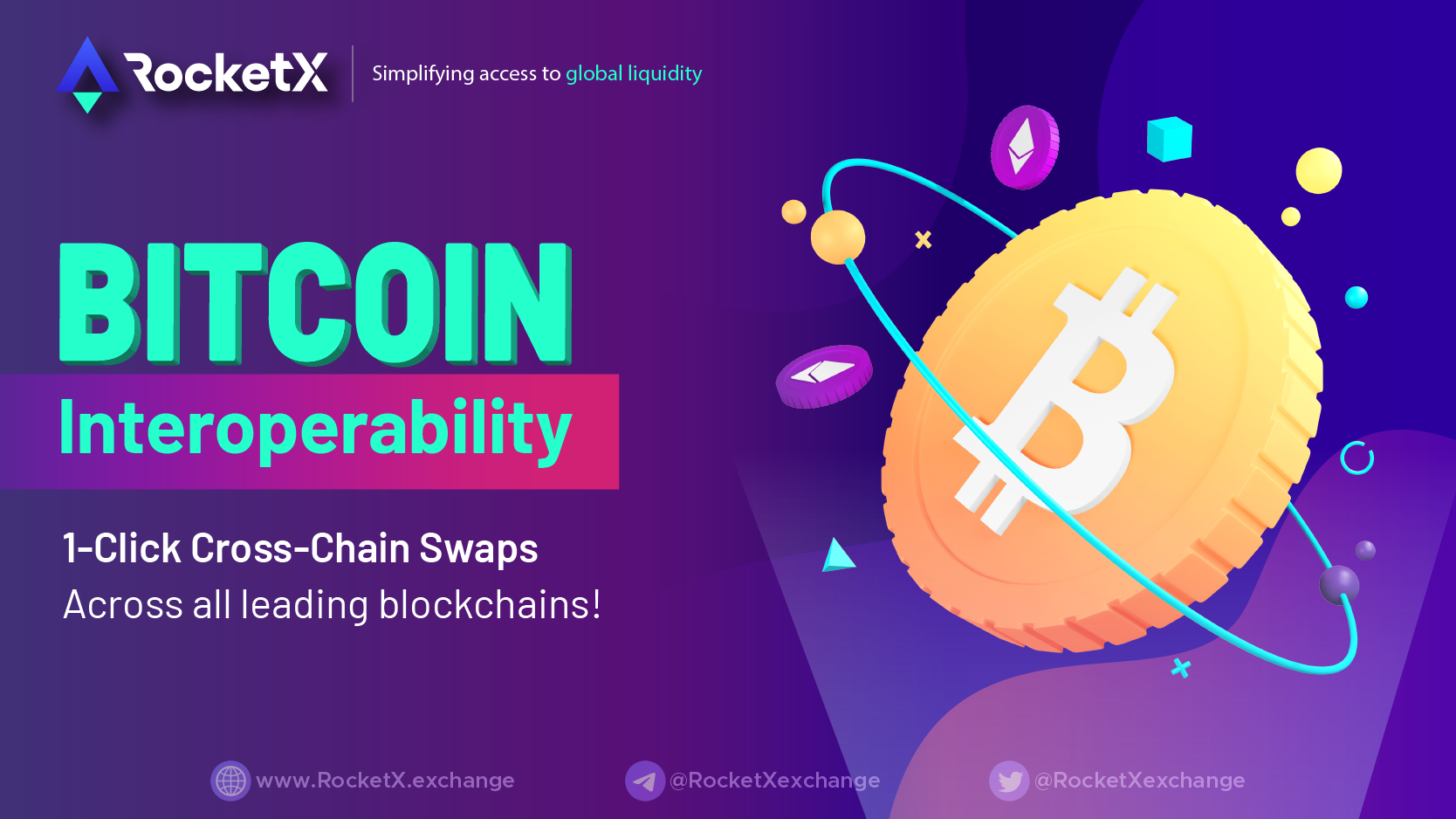 Benefits of cross-chain interoperability for DeFi
Interoperability permits DeFi to share a digital asset from one blockchain to another. Furthermore, it facilitates cross-chain token swaps, availing and repaying loans, and many more operations between protocols. Here are some facts that showcase how cross-chain interoperability is a leapfrog for DeFi.
DeFi can enjoy heightened adoption and more users across various networks with interoperability.
Inflows of liquidity across several blockchains will increase the liquidity available for lending and borrowing.
Transaction speed and scalability will get enhanced while using several blockchains. It also results in reduced gas fees.
Storage costs will be distributed across the network when numerous blockchains are supported.
Lack of interoperability causes severe issues for the operation of DeFi protocols. In the absence of interoperability, Defi protocols can only operate on blockchains in which they have been built. Nevertheless, legacy blockchains are still away from complete interoperability. 
For Instance, the nature of layer-1 blockchains such as Bitcoin creates severe problems for the DeFi protocols due to lack of integration. BTC blockchain is incompatible with popular DeFi protocols. DeFi will benefit the most if BTC becomes interoperable.
The Dilemma of BTC-DeFi Interoperability
Ethereum co-founder Vitalik Butterin once tweeted about the interaction between ETH and BTC. 
According to Vitalik "It's embarrassing that we still can't easily move between the two largest crypto ecosystems trustlessly,"
Ethereum has smart contract functionality, which Bitcoin lacks. The Ethereum platform supports a greater variety of use cases and is home to DeFi. Bitcoin is a vast complex blockchain with billions worth BTC tokens. No simple technology can link Bitcoin to DeFi easily. Bringing BTC to DeFi also involves security, privacy, and transparency concerns.
Despite this plethora of consternations, the introduction of Bitcoin to DeFi can expand the crypto space broadly, making crypto-backed protocol stable. DeFi needs the most secured and immutable Bitcoin blockchain to run towards mass adoption. Projects are working hard to create layering solutions that support smart contracts on top of Bitcoin blockchains. However, DeFi needs complete Bitcoin interoperability to create a new standard in decentralized finance.
How Can Cross-Chain Swaps Help With Interoperability?
Cross-chain swap is a mechanism that enables crypto token holders to exchange cryptocurrencies between two pairs. The lack of cross-swap is a hindrance to using many DApps. These interchange exchanges are a type of P2P exchange that permit customers to transform cryptocurrencies without a third party.
Projects like RocketX are established with the mission of solving the issue of blockchain compatibility and is gaining a lot of popularity among crypto traders. It is a fully decentralized hybrid aggregator of CEX and DEX that allows a swap from one network to another. RocketX is the cheapest and fastest way to swap crypto and aims to support over 40 leading networks including Bitcoin network by utilizing the global liquidity available across all leading CeX and DeX.
The project aims to decipher the interoperability issue of blockchain networks in a one-click cross-swap. It provides access to over 15000 tokens across 250+ exchanges globally. Moreover, you can swap your tokens from one wallet to another seamlessly.
RocketX is a ground-breaking project that contributes to the interoperability missions of blockchain technology.
Explore Cross-Chain Swaps:
1-Click cross-chain swaps at best exchange rates and cheapest fees across the market. Explore now!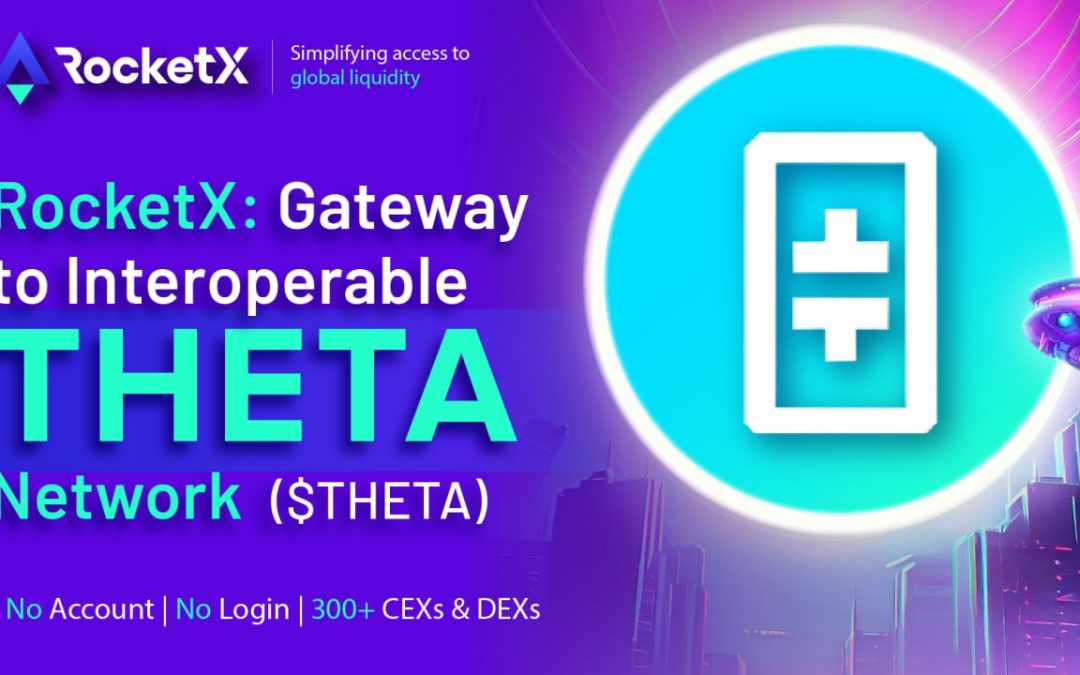 Introduction The media and entertainment industry is undergoing rapid transformation, as...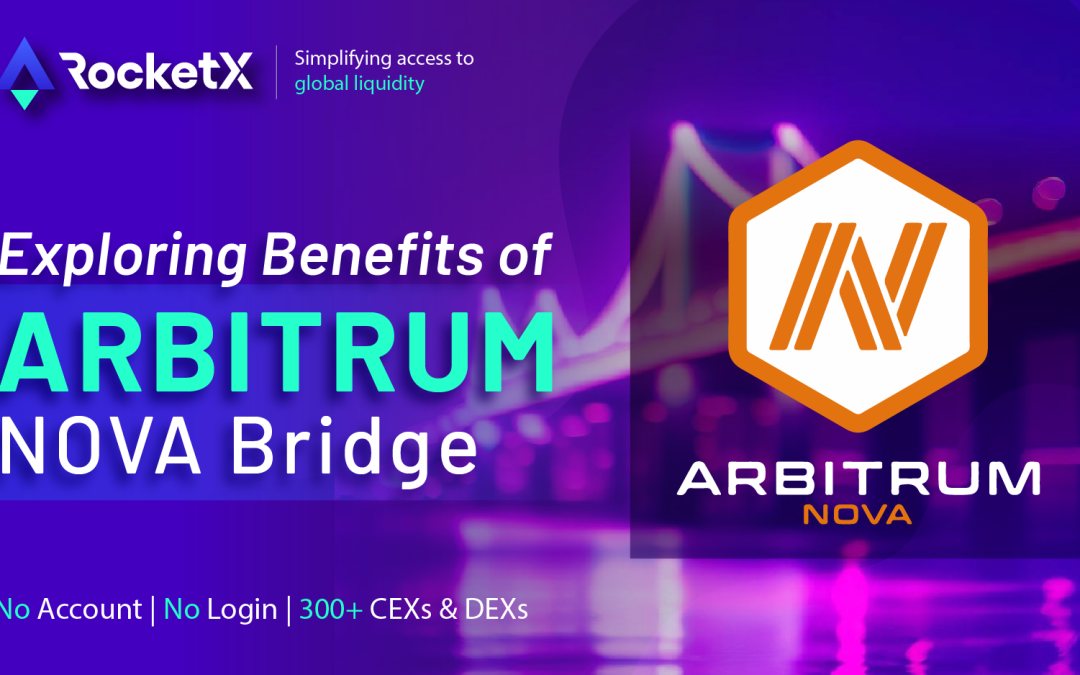 Introduction:  As the Ethereum network continues to face challenges such as high gas fees...