RocketX Integrates Onramper to Help Users with Best Rates for Fiat On / Off Ramps
We are delighted to announce that we have integrated Onramper – An aggregator of all leading fiat On-Ramp service providers, to get users the best rates!
This means RocketX users can now buy/sell/swap crypto in just a few clicks and use their favorite local payment method without leaving RocketX platform.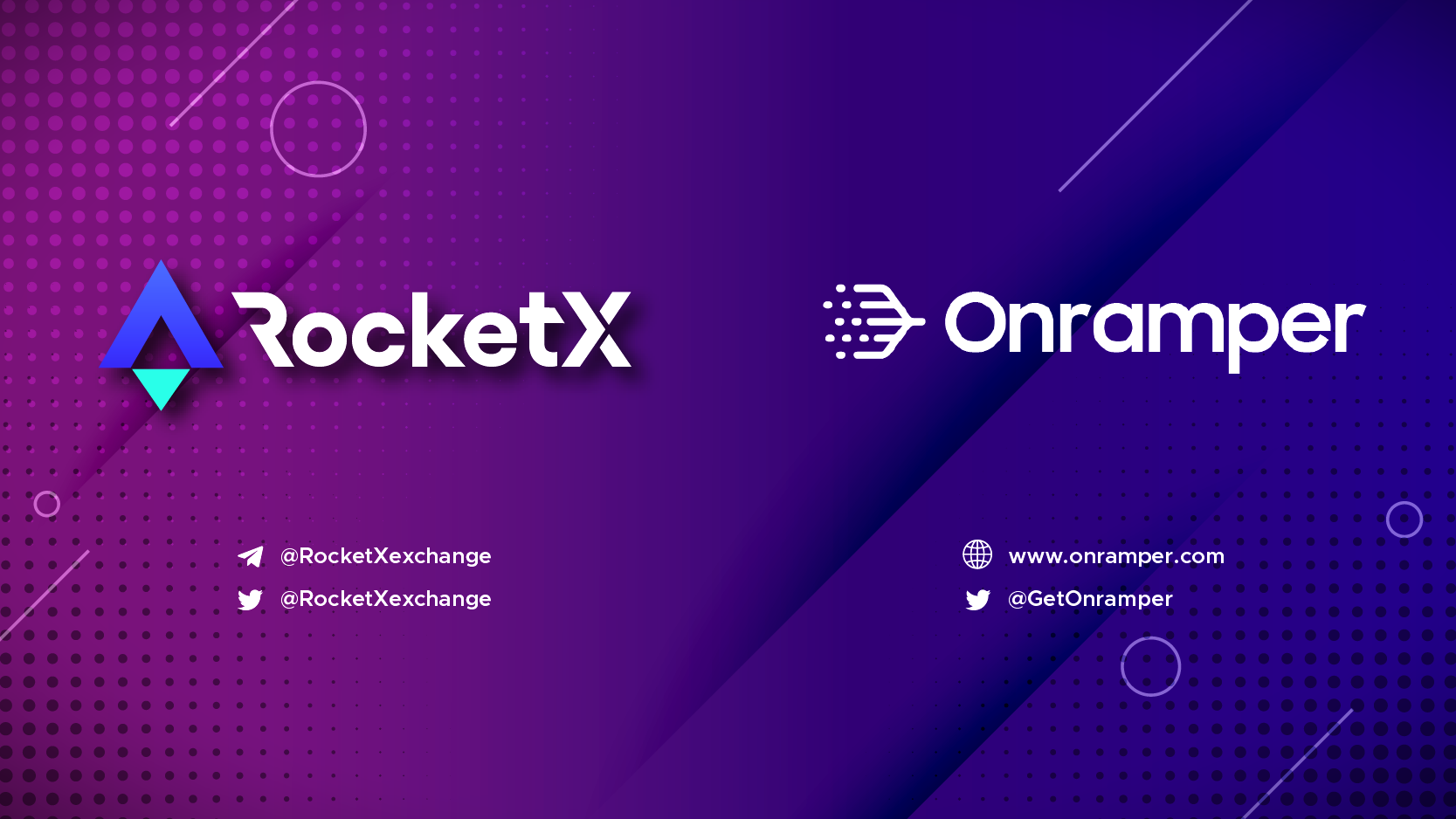 This integration allows users to purchase cryptocurrency using cards and other payment methods like Apple pay, Google pay, providing access to over 200 cryptocurrencies in 180+ countries and over 90 fiat currencies. Customers may now pay with fiat money and receive cryptos instantaneously on RocketX. 
Onramper integration is essential to our roadmap because RocketX strives to drive mass adoption of crypto, which implies that it is necessary to make them accessible in a decentralized and non-custodial manner. And though there are numerous ways to do Fiat on-ramp, the most frequent method is probably through centralized exchanges or CEXs. Centralized on-ramps, but, carry traditional risk factors.
However, as users get more accustomed and at ease with DeFi, the opportunity to on-ramp within dApps and DEXs is growing more enticing given the uncertainties surrounding centralized institutions. Our collaboration with Onramper provides consumers with a practical solution to avoid CEXs and purchase cryptocurrency straight through RocketX's decentralized app (dApp).
"We are excited about our partnership with Onramper as it will provide RocketX users to onboard to crypto, frictionlessly and at the best price. Furthermore, because both RocketX and Onramper are aggregators in their respective domains, integrating Onramper into RocketX was an obvious choice for us, given the benefits that aggregators provide." 
"The integration with RocketX stands for what's at the heart of our mission. We're excited to help them provide intuitive crypto buying and selling capacities. We're also very happy to be working with their prolific team and are looking forward to a bright Web3 future"
About Onramper
Onramper is a fiat-crypto onramp aggregator. Leading exchanges, wallets and DeFi and Web3 projects use Onramper's API to offer end users an embedded, secure and seamless method to buy or sell cryptocurrency in a KYC-compliant fashion. Based in Amsterdam and having been founded in 2020, the company received $6 million in funding and supports over 16 payment methods in 180+ countries.
ABOUT ROCKETX
RocketX is the most advanced hybrid CEX & DEX aggregator that makes it easy to compare prices across 250+ exchanges to help traders with the best prices with every Swap while enjoying 100% ownership of their digital assets.
For dApps & institutions, we act as a middleware by simplifying access to global crypto liquidity via a single API for in-app crypto swaps with best prices and 1-click cross chain capabilities.
We are on a mission to enhance interoperability between blockchains and drive mass adoption of crypto by simplifying access to all leading blockchains via single UI and API.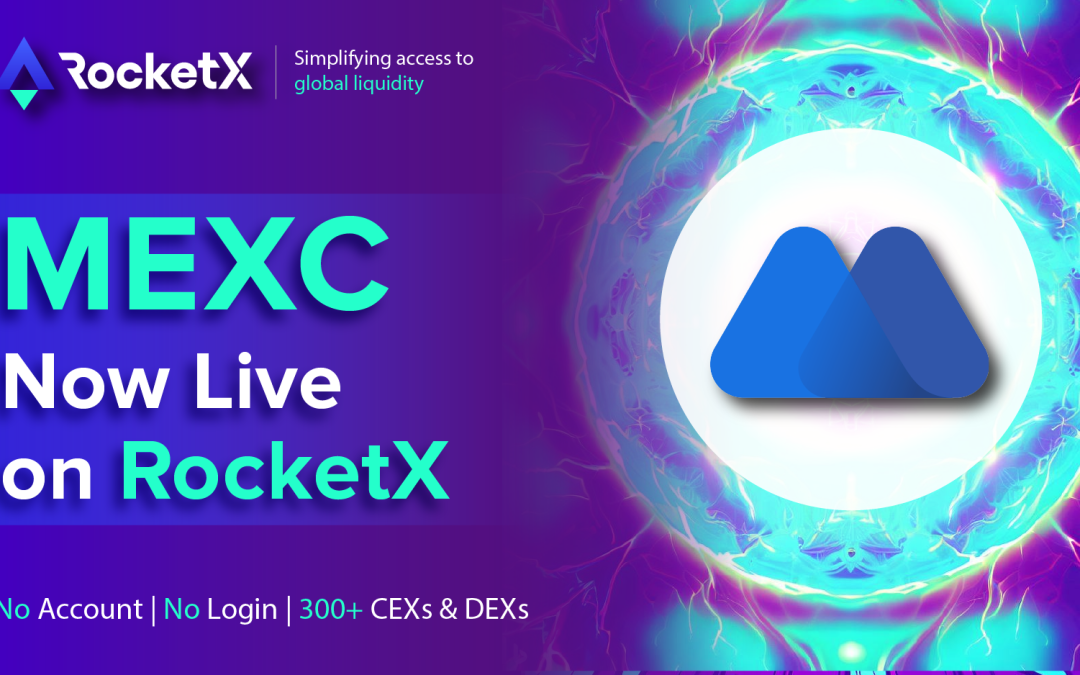 In the fast-paced world of cryptocurrency trading, the search for deeper liquidity and...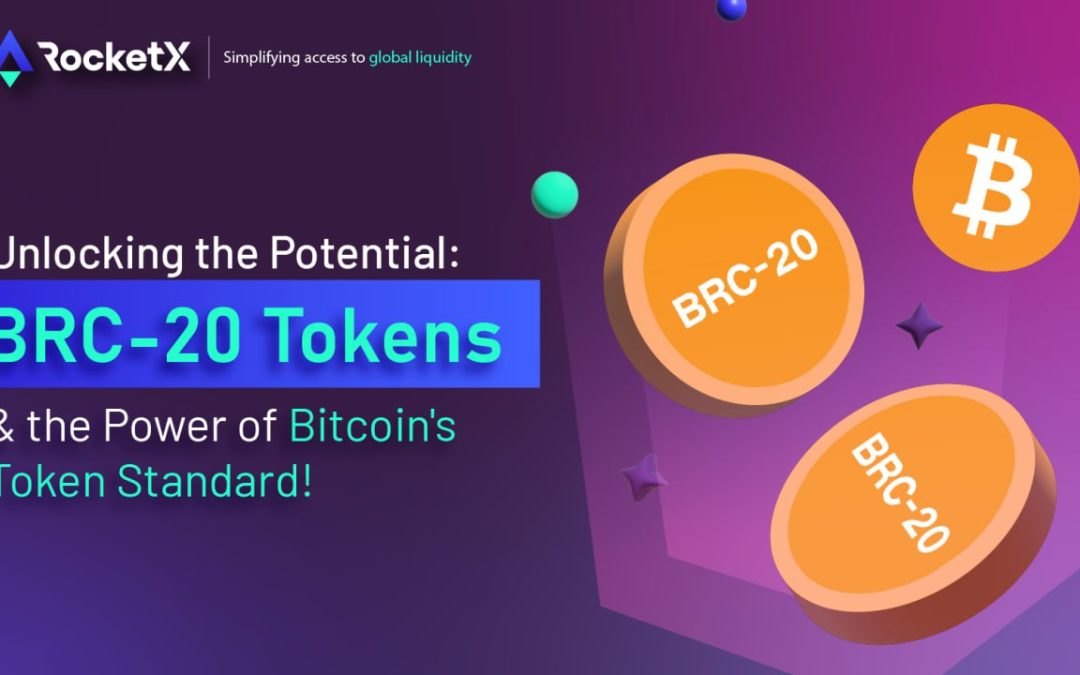 Introduction: In the world of blockchain and cryptocurrencies, token standards play a...