RocketX Interview with Metis Andromeda | IMPROVING Interoperability Between Blockchains
Interview Transcript
Here's a transcript from the RocketX interview with the Metis team. They discussed on many interesting topics around the features of RocketX and the importance of interoperability between blockchains for DeFi to reach its full potential, the importance of self-custody of crypto, etc.
Watch the video or read on the transcript from the interview, below.
Kiran: Let's get it going. 
Ashley: Okay, Hi Kiran nice to see you. Thanks for joining me today! 
Kiran: Hey Ashley, thanks for having me on this podcast. I'm really glad to be here on this call.
Ashley: Yeah, we're so excited to have you. So, RocketX just recently started going through our CEG process. Can you tell us a little bit more about RocketX, like what should we know?
Kiran: Yeah definitely! So, if you have ever used, you know, Skyscanner for booking flight tickets or Trivago for booking a hotel. What we're doing is a similar thing for Crypto Traders.
So, whenever you want to swap any token from any network you just use RocketX and we'll fetch the rates from all the exchanges out there. Both centralized and decentralized exchanges! And make it really easy for the end users to be able to compare prices across exchanges. And complete the transaction via a single UI using your own DeFi wallet. And apart from that what we also do is basically simplify 1-click cross-chain swaps across all the leading networks. Thereby increasing the interoperability between different blockchains.
That's where Metis Andromeda comes into the picture and we're pretty excited to extend support to the Metis network going forward! 
Ashley: Awesome, yeah that was going to be my next question… How is this benefiting the Metis ecosystem and what are you bringing to the users on Metis? That interoperability piece is key. 
Kiran: Yeah, absolutely right! So for the Metis community, they will be able to use RocketX.
First, they'll be able to swap the Metis token with best rates across centralized and decentralized exchanges. So, I see that Metis is listed on Pancakeswap, Uniswap and also on centralized exchanges like Kucoin, Huobi, OKX. So, a user doesn't need to worry at a given point of time about, "Am I going to get better rates on a centralized exchange or decentralized exchange? And on which exchange?". So, with 1-click, RocketX helps the users to get the rates from all the exchanges and present them to the user in a way that suggests what is the best exchange at that given point in time and that gives the best rates. But users might have their own preferences. And they can overrule what the system recommends, they can select whichever other supported exchange, and they can complete the transaction from a single UI.
And secondly, we also help improve interoperability. And very soon we're going to extend the support for Bitcoin Network as well. Where we're going to help users with one click, you know, you can buy Metis from any network be it Bitcoin, Ethereum or any other leading network. So, right now we support 15 networks, and very soon we're going to support more than 30 leading networks. 
Ashley: Awesome, yeah I know that, the difficulty interacting with a lot of DeFi dApps as a big barrier to adoption. And I'm not well versed in trading by any means but I have obviously explored the different platforms that are on our Network and some other popular ones that are just in the web3 space. And having a simple user interface that is really intuitive and easy for users to understand and operate is key. So, that's really exciting. 
Kiran: Yeah, I mean whenever you start exploring trading, I mean you should use RocketX because you don't need any other app. So, it's like a one-stop solution. But especially even for the experienced Traders, it's very difficult to, you know, use multiple apps as you said for different purposes either. That's what we are trying to simplify with RocketX. That we act as a One-Stop shop and you'll be able to do everything with one single intuitive UI. 
Ashley: Yeah, it's really nice for risk mitigation too because kind of moving between different dApps makes it really easy for mistakes to happen and you know if you've learned the lesson the hard way then I feel bad for you. Because it's kind of a Rite of Passage to make that human error and realize that you've lost something. So, being able to have everything in one place to reduce that need to switch back and forth is really helpful.
Kiran: Well, that brings me to another important thing which is really revolutionary. What we're doing is to be able to trade on centralized exchanges and still have 100% ownership of your digital assets. With everything happening in crypto space, you know, the time has never been riper for the saying like "not your keys not your tokens". You know, users don't have to leave their tokens on centralized exchanges anymore. And RocketX helps them trade on all the leading centralized exchanges and make use of the best rates and liquidity available on centralized exchanges. And at the same time, they have 100% ownership of their digital assets.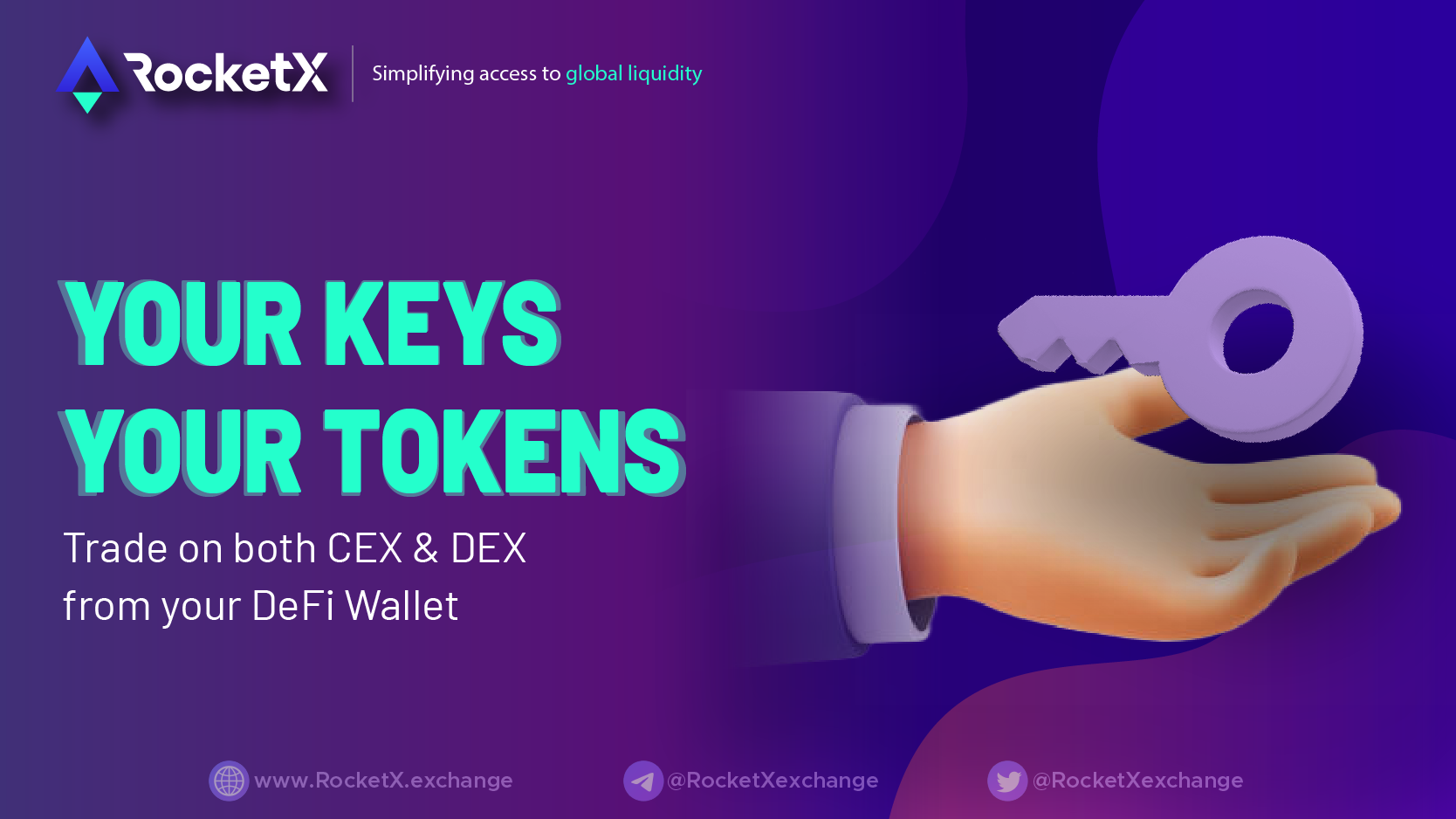 Ashley: Oh, nice, non-custodial that's excellent. Well, so what are some ways that RocketX is going to kind of engage with the community? Where can people find you? What can they expect? 
Kiran: Yeah, so RocketX is primarily all about Community. We have a strong community that uses our platform and keeps sharing feedback instantaneously. That also helped us in really fine-tuning the product the way users want it to be applied. And we have multiple ways of engaging with the Community. So, first thing is that users can refer their friends if they like RocketX and they can start earning up to 50% of the commission from their reference in BUSD. And the second thing, users can just hold the RVF token, and then they can start earning passive income. So, we do BUSD airdrops every month. And very soon we are also going to launch an Ambassador program where the community can, you know, leave from the friend, I mean just introduce us to the projects where they have connections and then we will take it forward from then. And then reward the community also for making those initial introductions. So, we have lots of programs we'll launch going forward. And yeah we are pretty much active on Twitter and Telegram. So, please feel free to join our communities; we'll always be reachable.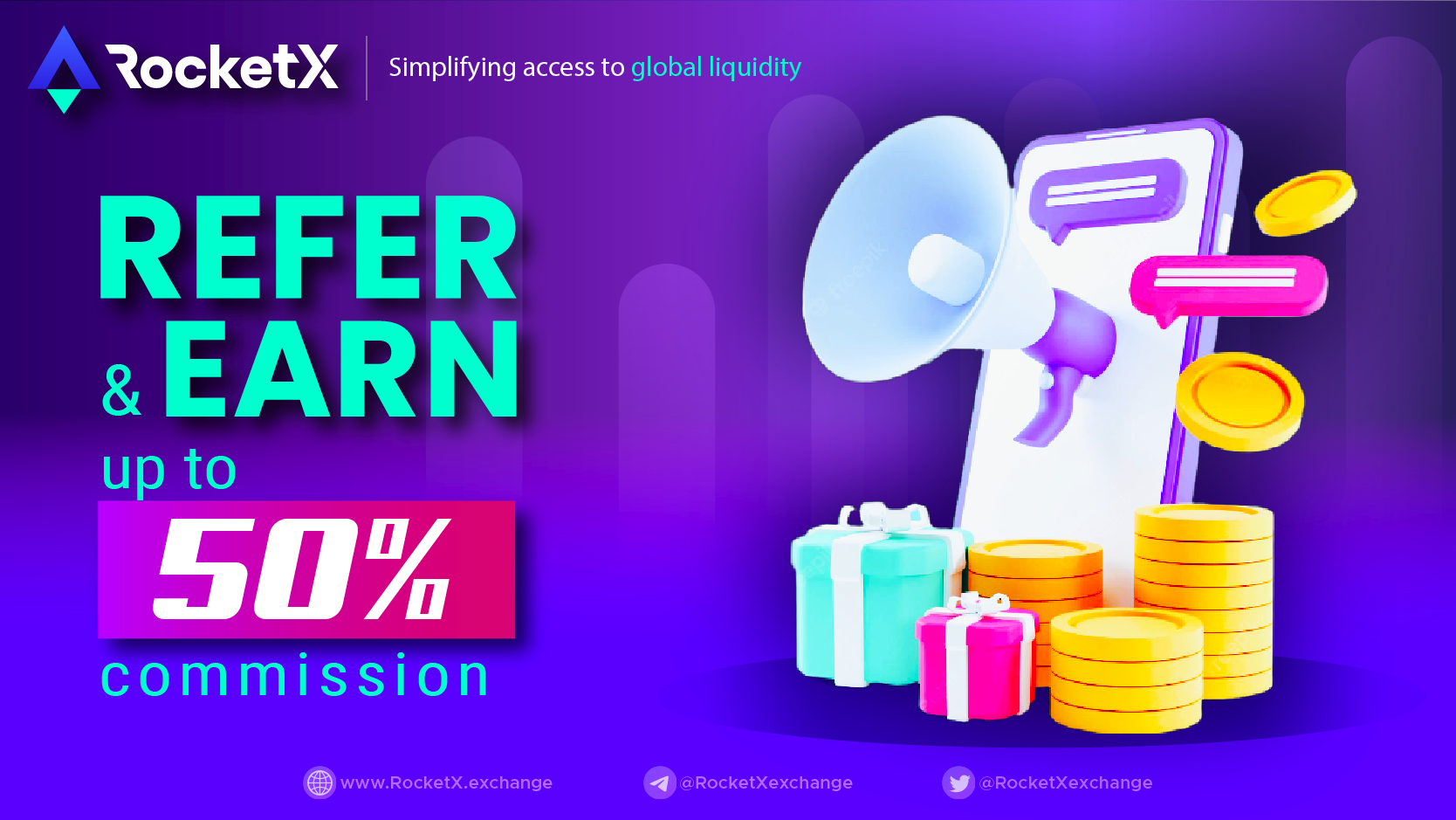 Ashley: Yeah, we'll be sure to share those links in the in the notes for people to be able to find you. So, you did mention a token utility. Can you can you explain a little bit more about that? 
Kiran: Yeah sure. To start with, you know, users can hold our RVF token and avail of up to 100% discount on the platform fee. So, the way we apply the charges is right now we don't charge anything on the DEX side. If there is a better rate available via centralized exchanges which is our USP, or our proprietary routing algorithm, we charge a 0.2 percent fee on the transaction. And the user doesn't have any issue paying the platform fee because, you know, he's getting a better rate otherwise which is not available on the DEX side. And secondly, 50% of our Revenue currently shares with our token holders. So, in the form of a BUSD airdrop on a quarterly basis. And last but not least just by holding 10K RVF tokens you will be able to avail 25% discount on the platform fee. And at the same time, you have exclusive access to the 10K RVF Club where you can get access to early product features. And you'll be also able to share your feedback and shape the product, however, you want it to be.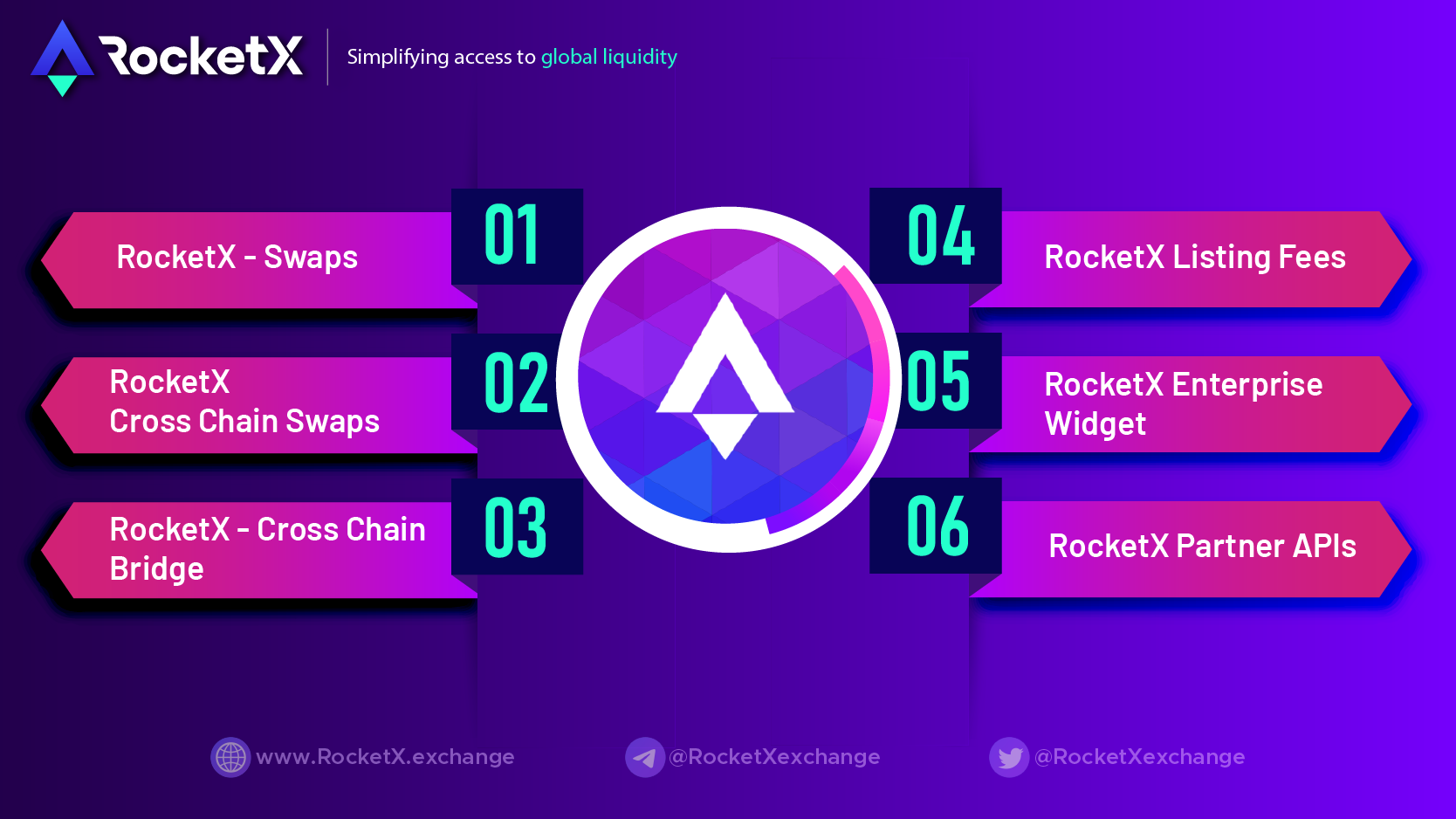 Ashley: Excellent, well thank you so much for joining me today Kiran. I don't have any other questions. If there's anything else that you'd like to share feel free. I'll be sure to let the community know where they can find more about RocketX in the links in our show notes. 
Kiran: Sure, thanks a lot and really glad talking to you and sharing more about RocketX. Looking forward to Metis community, you know, try out RocketX and experience what we have built. 
Ashley: Thank you so much we're really excited to have you in the ecosystem. 
Kiran: Thanks a lot have a great day!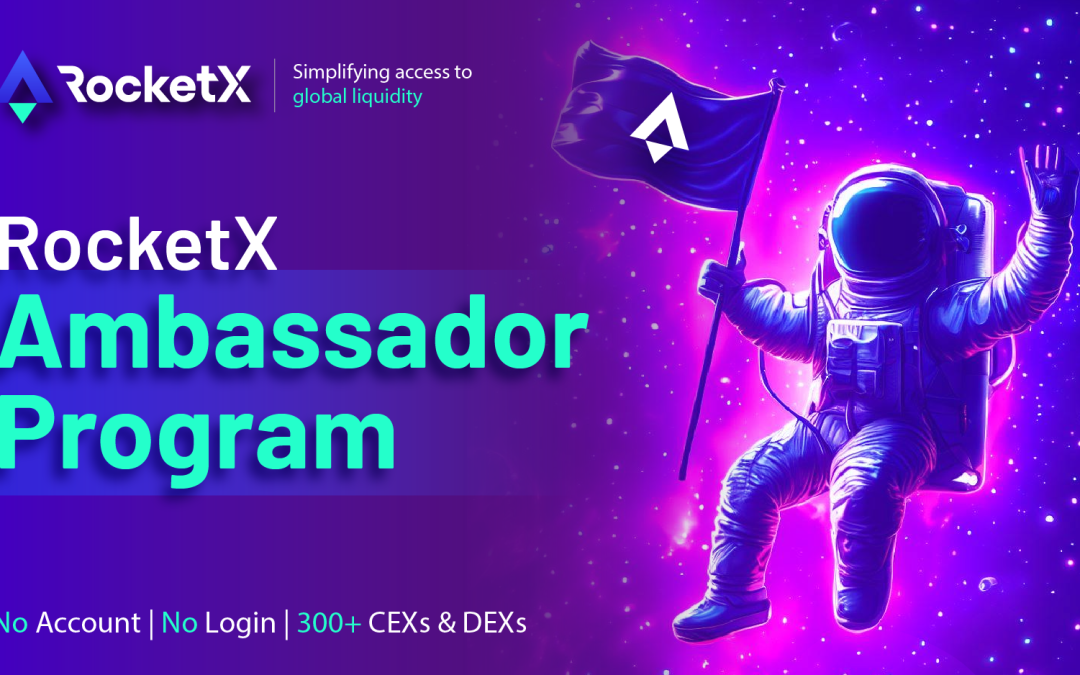 Introduction We are excited to introduce the RocketX Ambassador Program, an opportunity...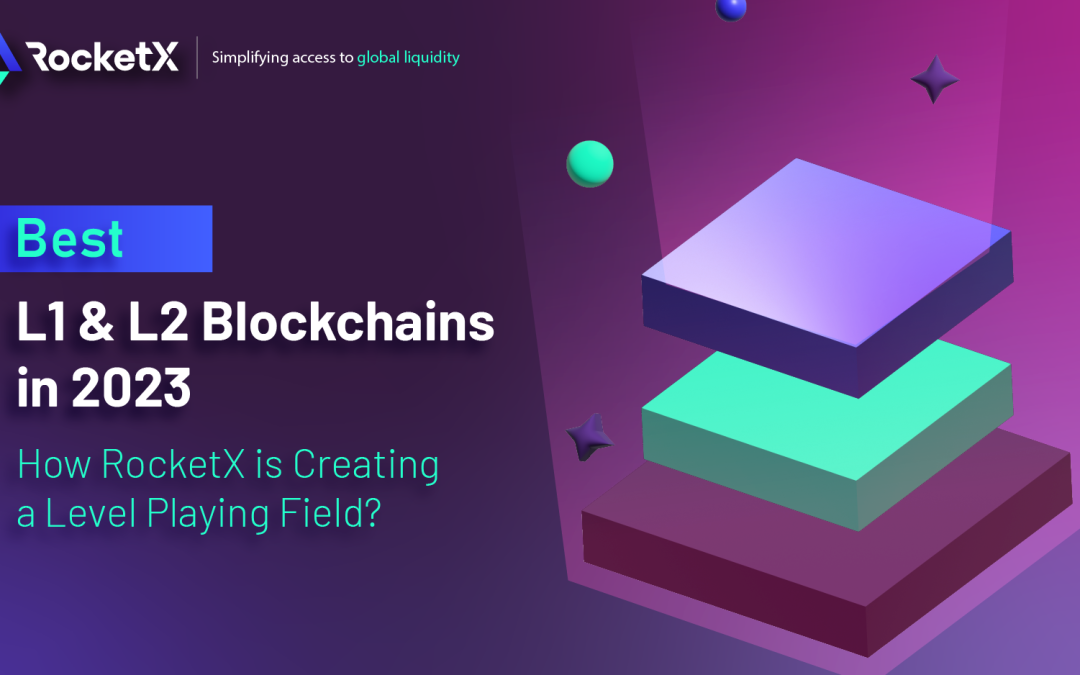 What Are Layer 1 and Layer 2 Blockchains Blockchain technology has seen significant growth...