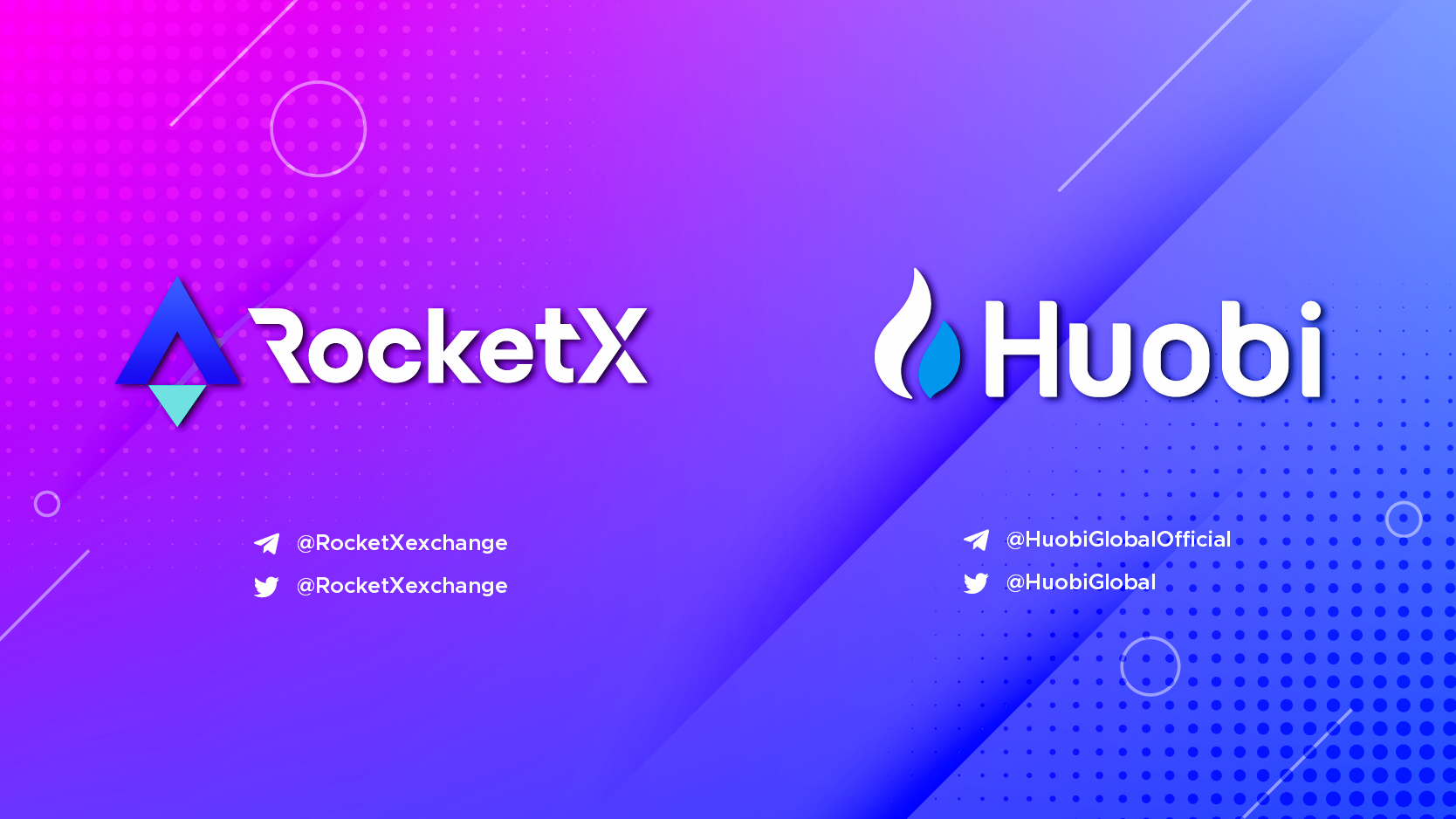 📢 RocketX is delighted to announce a strategic partnership with Huobi, a leading centralized exchange globally, to enable decentralized access to Huobi's order books with the highest liquidity.
RocketX Partnership with Huobi
RocketX has announced an exciting new partnership with Huobi, a globally renowned centralized exchange. This strategic collaboration will allow RocketX to provide decentralized access to Huobi's order books with the highest liquidity.
RocketX is a leading decentralized application (dApp) that enables crypto traders to save time, money, and assets by accessing significant liquidity sources via a non-custodial platform. With the integration of Huobi, RocketX will now have access to yet another deep liquidity source, further deepening liquidity sources and tightening spreads while boosting trading volumes.
The partnership with Huobi represents a significant advancement towards the objective of market aggregation. It will allow RocketX users to take advantage of more options, as they can now enjoy deeper aggregated liquidity while still owning 100% of their digital assets.
For Huobi, the integration with RocketX provides an opportunity to participate in the DeFi market and reach a growing user base of traders searching for decentralized alternatives. This gives another point of access to their liquidity without having to establish their own decentralized exchange, saving them time, money, and effort.
This partnership will enable crypto traders to access 540+ Huobi assets in a decentralized manner, directly from their private DeFi wallets. Instead of keeping their tokens on a centralized exchange, users can now access global liquidity from their decentralized wallet via RocketX, without having to lose custody of their tokens.
With the aggregation of Huobi, alongside the existing CEXs, DEXs, and swap pools, crypto traders will now have access to even deeper liquidity. This means decentralized access to Huobi liquidity, directly from DeFi wallets, while retaining full custody of their digital assets.
"We are thrilled about the collaboration with Huobi and making their deep liquidity available on RocketX, as well as enabling them in the DeFi space. Integrating Huobi into RocketX bridges the gap between CeFi and DeFi and brings in deeper liquidity for our decentralized traders. We are excited to join hands with Huobi to drive mass adoption of crypto by providing simplified access to global liquidity," says Davinder Singh, co-founder of RocketX.
What is Huobi:
Huobi is a leading centralized cryptocurrency exchange for daily volume, providing innovative crypto services to its users. It aims to provide everything for traders when it comes to trading and investing, including hundreds of crypto assets and trading pairs. The exchange provides a service for millions of users in over 100 countries and offers trading functionality including spot, margin, futures, options, and more.
What is RocketX:
RocketX, on the other hand, is the most advanced hybrid crypto aggregator that aggregates 250+ leading CEXs and DEXs to help users trade on any exchange while enjoying 100% ownership of their digital assets. RocketX acts as middleware for dApps by simplifying access to global crypto liquidity via a single API for in-app crypto swaps and 1-click cross-chain capabilities.
The onboarding of Huobi as a CEX liquidity source marks another significant milestone for RocketX as it continues to build and simplify access to global liquidity. We look forward to delivering a next-level trading experience for both Huobi and RocketX users.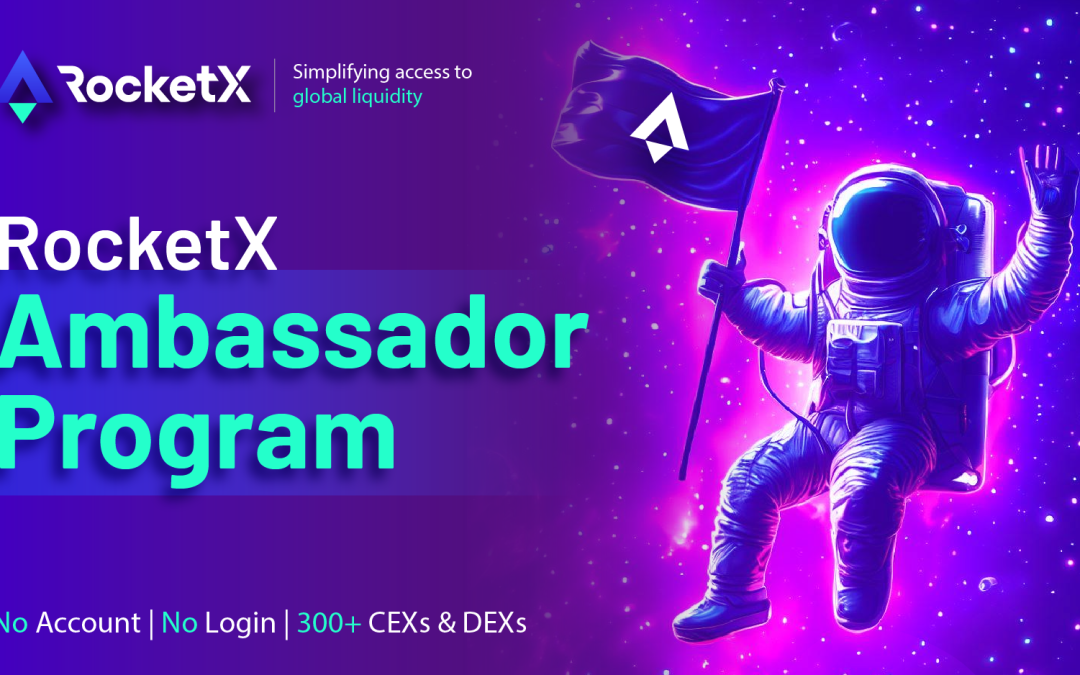 Introduction We are excited to introduce the RocketX Ambassador Program, an opportunity...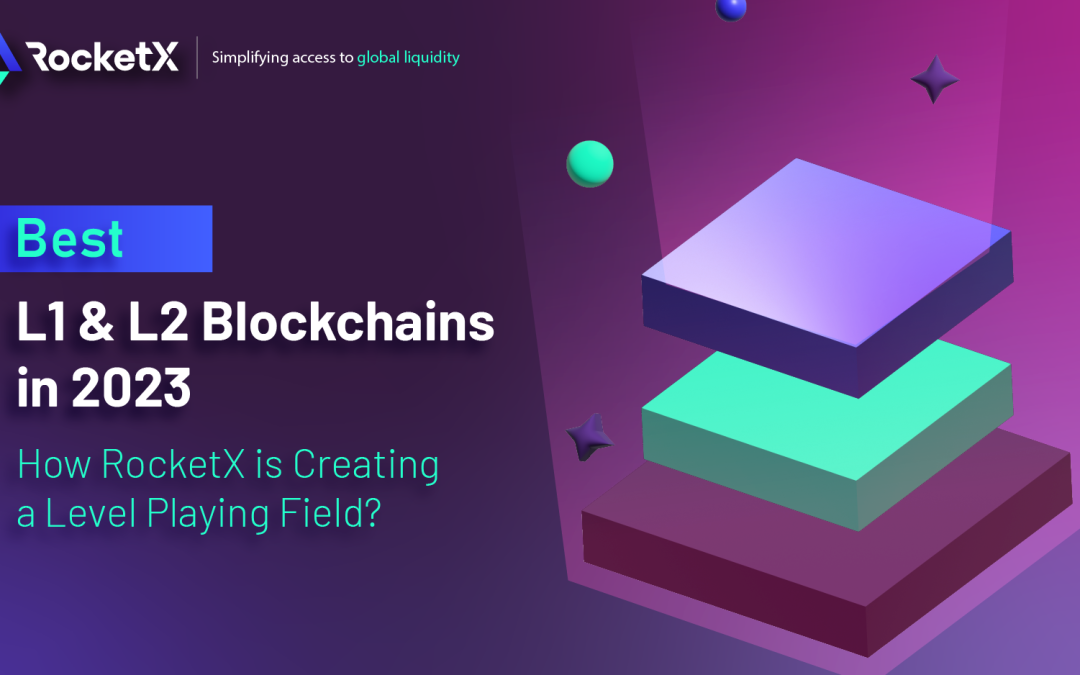 What Are Layer 1 and Layer 2 Blockchains Blockchain technology has seen significant growth...