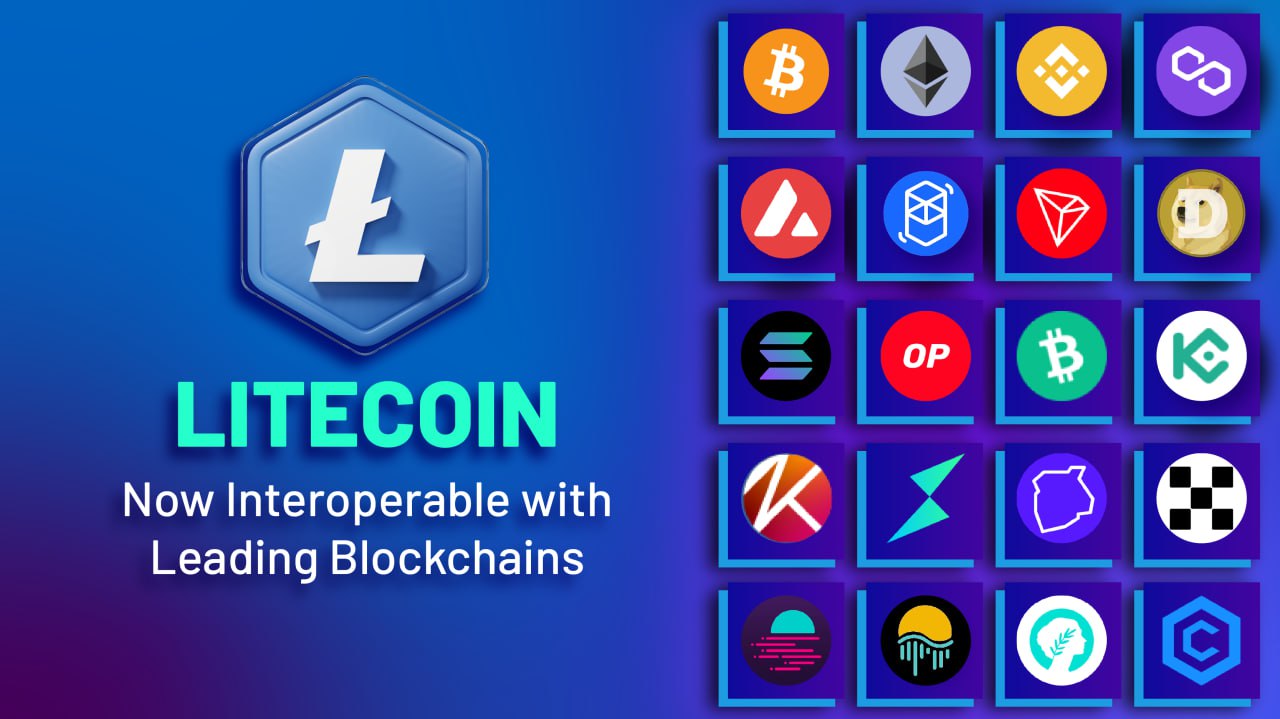 RocketX is proud to add another major blockchain to its platform.  It has integrated the Litecoin network into the exchange, providing the best rates on Litecoin swaps across 30+ blockchains.
Decentralized CEX and DEX aggregator, RocketX is known for providing competitive rates on multiple cryptocurrencies across different blockchain networks. The platform allows users to access a broad range of assets and deep liquidity aggregated from several CEXs, DEX aggregators, AMMS, making it convenient and easy to buy and sell assets. With the addition of Litecoin network, RocketX users can swap LTC tokens with BTC, ETH, MATIC, and thousands of crypto tokens in a single click. They get best rates on trades along with a user-friendly experience.
Users of RocketX can now swap their LTC with the tokens of any of the 30+ blockchain networks that the platform supports.

With RocketX's advanced algorithms and deep liquidity sources, users can expect better returns on their LTC swaps than other DEX aggregators or standalone CEX.

The interoperability of the Litecoin blockchain with 30+ blockchain networks also opens up new arbitrage opportunities for traders, while potentially reducing transaction fees on trades.
"RocketX plays a crucial role in the current crypto ecosystem, offering maximum returns on swaps across multiple networks. However, there is a lot to contribute to the space, and integrating Litecoin blockchain is a great step forward to provide users the best rates on their trades across 30+ blockchain networks." – Davinder Singh, Co-founder & CTO, RocketX.
Key Benefits of Litecoin
One of Litecoin primary advantages is its faster transaction processing time compared to Bitcoin. It offers faster and cheaper transactions compared to Bitcoin, without the need for additional technological layers. Also, at present, Litecoin's transaction fees are around $0.04, significantly lower than Bitcoin's average transaction fee of about $2.00. These benefits make it an appealing option for those seeking quicker and more cost-effective cryptocurrency transactions.
Its interoperability with other leading blockchains can offer several benefits for the crypto traders community, including improved liquidity and trading volume, cross-chain transactions, and innovation and collaboration opportunities. By enabling Litecoin to work seamlessly with other blockchain networks, traders can access a more diverse and flexible ecosystem of trading and investment opportunities.
About RocketX
RocketX is a hybrid CEX & DEX aggregator that compares prices across 270+ exchanges to help traders with the best prices with every swap while keeping 100% ownership of their digital assets. For dApps & institutions, it acts as a middleware by allowing access to global crypto liquidity via a single API for in-app crypto swaps with best prices and 1-click cross-chain capabilities.
About Litecoin
Litecoin is a cryptocurrency that was created in 2011 by Charlie Lee, a former Google engineer. Litecoin is based on the Bitcoin protocol but with some important differences, such as a shorter block generation time and a different hashing algorithm. Litecoin has been gaining popularity among crypto traders due to its fast transaction speed and lower fees compared to Bitcoin. When it comes to interoperability with other leading blockchains, Litecoin has several potential benefits for the crypto traders community.