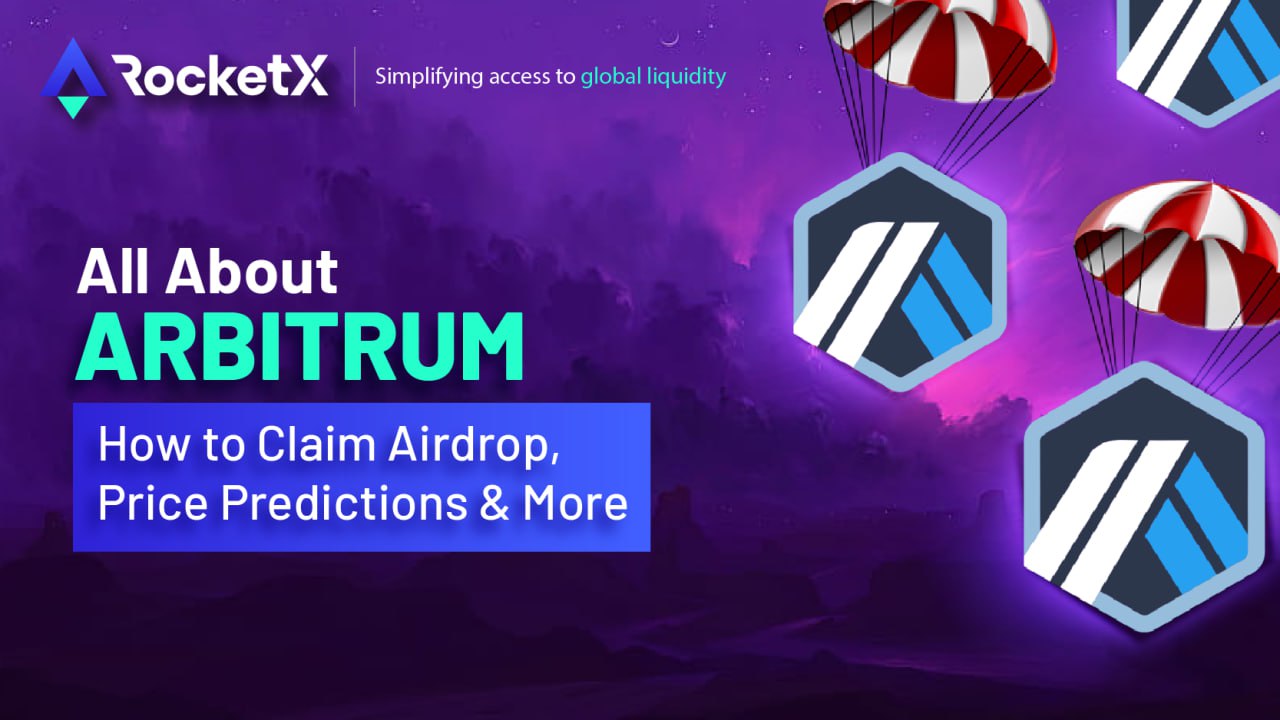 All You Need to Know About Arbitrum Airdrop
Ethereum's Layer 2 scaling solution, Arbitrum, has announced the launch of its native governance token, ARB, and DAO governance. ARB is an ERC-20 governance token native to the Arbitrum One rollup chain. The token was launched with an initial supply cap of 10 billion. The platform is set to distribute 11.62% of its community allocation in an airdrop on March 23, 2023, based on a snapshot captured on Feb. 6, 2023.
The ARB token can be used by holders to vote on Arbitrum DAO governance proposals and delegate their voting power to delegates. According to Lookonchain, 1.162 billion ARB will be airdropped to eligible users of the platform. To check eligibility, users need to connect their crypto wallets to the Arbitrum official airdrop page and click on "Check Eligibility." In this article, we'll discuss how to claim the ARB token and make some price predictions.
Checking Eligibility for the Arbitrum Airdrop 
To check your eligibility for the Arbitrum Airdrop, follow the steps below:
Visit the

Arbitrum airdrop

official page

.

Connect your crypto wallet that you have used for the Arbitrum airdrop. Note that using a fresh new wallet will not work, as it won't be part of the snapshot taken.

Click on "Check Eligibility."

If eligible, the page will show you the number of tokens you will be receiving once the claim goes live.

Each user will receive a certain number of tokens according to a point system devised by the Arbitrum team. In order to qualify for Arbitrum airdrop, a user must have a minimum of three points, while the maximum number of points is capped at 15. A single address is permitted to receive a maximum of only 10,200 tokens.
Qualifying Actions to Obtain Points Arbitrum Airdrop
Arbitrum considers several factors while calculating the number of points assigned to a particular user. Some of the actions that can earn points include:
Bridging funds into Arbitrum One

Conducting transactions during two distinct months

Completing more than four transactions or interacting with more than four different smart contracts

Completing transactions exceeding in the aggregate $10,000 in value

Depositing more than $50,000 of liquidity into Arbitrum

Bridging funds into Arbitrum Nova

Completing more than three transactions on Arbitrum Nova

Once the system goes live on March 23rd, eligible users will be able to claim their tokens.
Utility of the ARB Token 
The ARB token is essentially a governance token that allows holders to vote on proposals essential to the functioning of the network. However, the token will not be used for the purpose of paying transaction fees on the network, as clearly stated in the formal announcement.
Exchange Listing of the ARB Token 
The official announcement for the ARB token did not initially include any information about which crypto exchanges would be listing it. However, since then, several major trading platforms, including KuCoin, Huobi, Kraken, and OKX , have announced that they will be listing the token. This follows a similar pattern to other Layer-2 scaling solution tokens, such as Optimism's OP token, which are already trading on several reputable exchanges. As a result, it is expected that the ARB token will be widely available for trading as soon as it becomes available.
Price Predictions for the ARB Token
It's worth noting that price predictions for any cryptocurrency are always subject to volatility and unpredictability. However, given the success of the Arbitrum One rollup chain, the launch of its native token, and DAO governance, it is safe to say that the token's price could potentially rise. 
Moreover, the success of Arbitrum as a layer 2 solution could also influence the demand for its native token. If the platform gains widespread adoption and usage, this could increase the demand for ARB as more users require the token to participate in the Arbitrum governance.
Overall, any price prediction for ARB token would be speculative at best and should not be taken as financial advice. It's important to do your own research and consider your investment goals and risk tolerance before making any decisions about buying or selling cryptocurrency.
If you find it interesting, please visit our blog section that includes educational topics along with DIY blogs.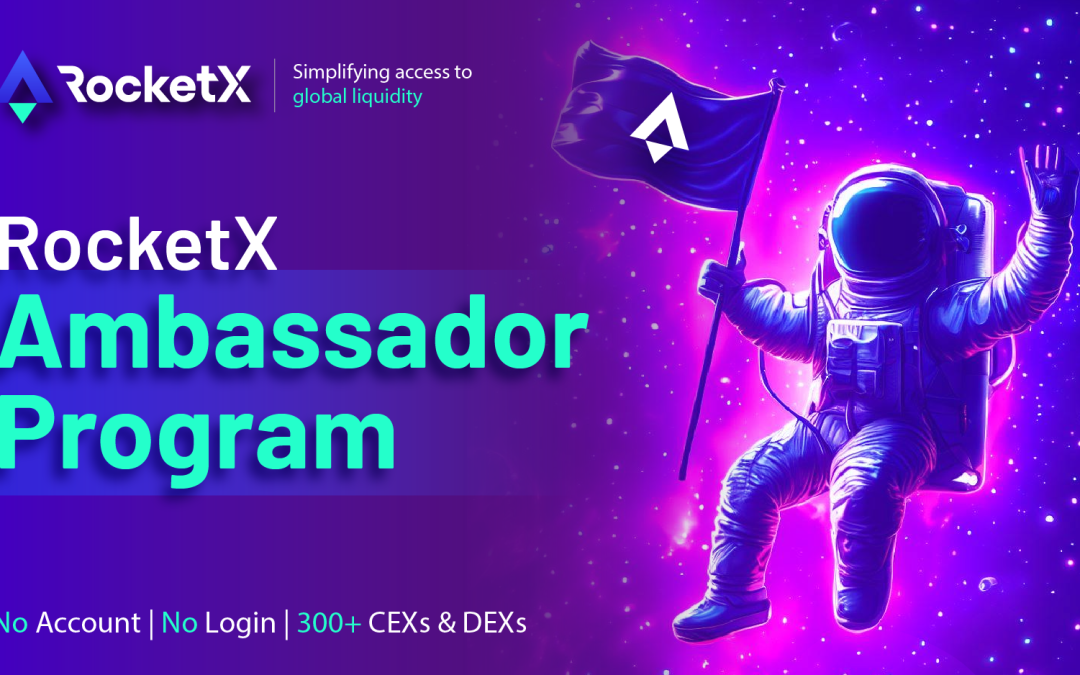 Introduction We are excited to introduce the RocketX Ambassador Program, an opportunity for you to earn $RVF while assisting RocketX in...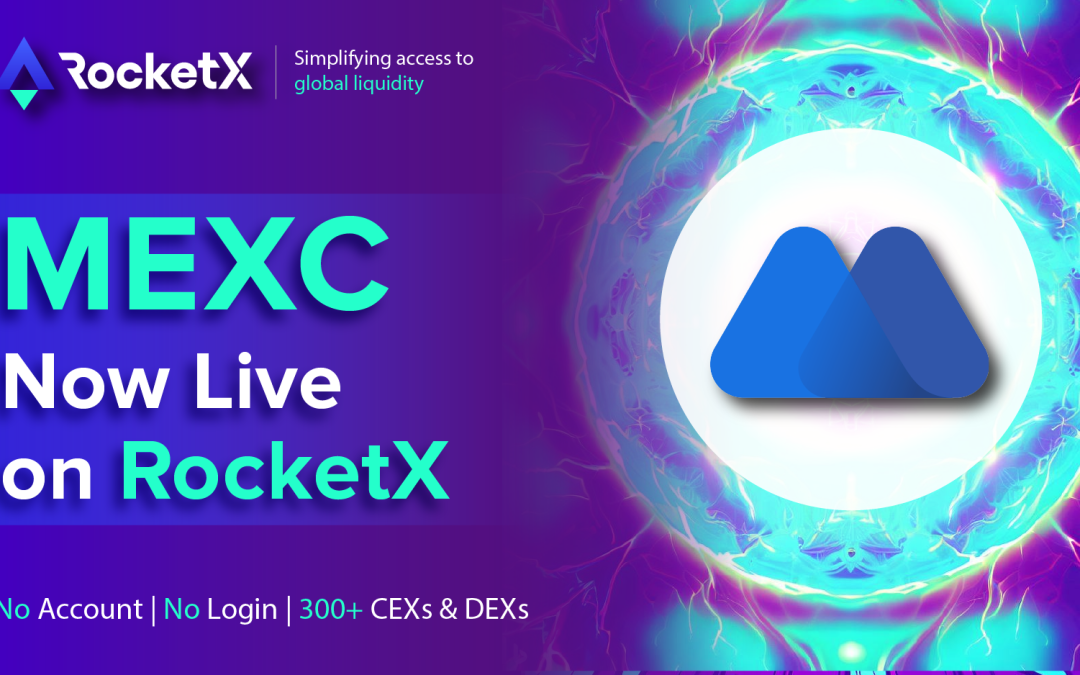 In the fast-paced world of cryptocurrency trading, the search for deeper liquidity and better trading quotes is an ongoing quest. RocketX is...