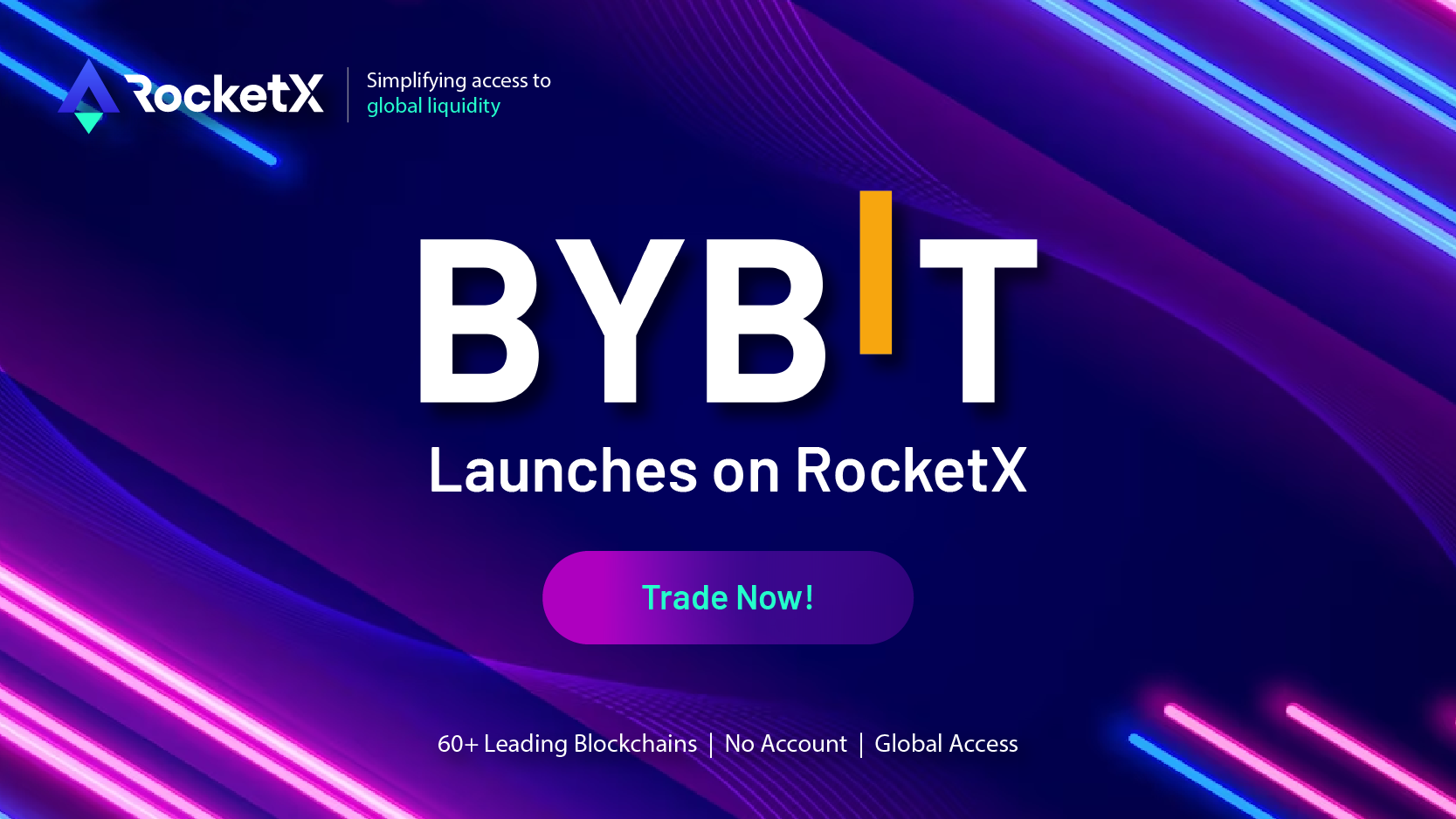 Access BYBiT Through Your DeFi Wallet with RocketX Exchange Integration!
RocketX Exchange just made crypto trading more accessible and convenient than ever!
The decentralized "Hybrid" crypto exchange has now integrated with BYBiT, one of the most renowned centralized exchanges, making it a one-stop-shop for all your crypto trading needs. And the best part? You can access BYBiT along with 5 more top-tier CEXs and over 270 other exchanges with just one click from your #DeFi wallet!
Don't let the hassle of managing multiple crypto accounts and KYCs hold you back from making smart trades. RocketX Exchange offers unparalleled accessibility, bringing all your trading needs under one roof. With the integration of BYBiT, you can access one of the most trusted and reliable centralized exchanges directly from your DeFi wallet.
So, whether you're a seasoned trader or just starting, join the RocketX Exchange community today and start making your trades with ease and convenience!
Why Are We Excited!

"We are excited to bring the convenience and accessibility of BYBiT to our users through this integration. This partnership represents a step forward in the evolution of the crypto trading industry, simplifying the trading process for all."
– Davinder Singh, CTO, RocketX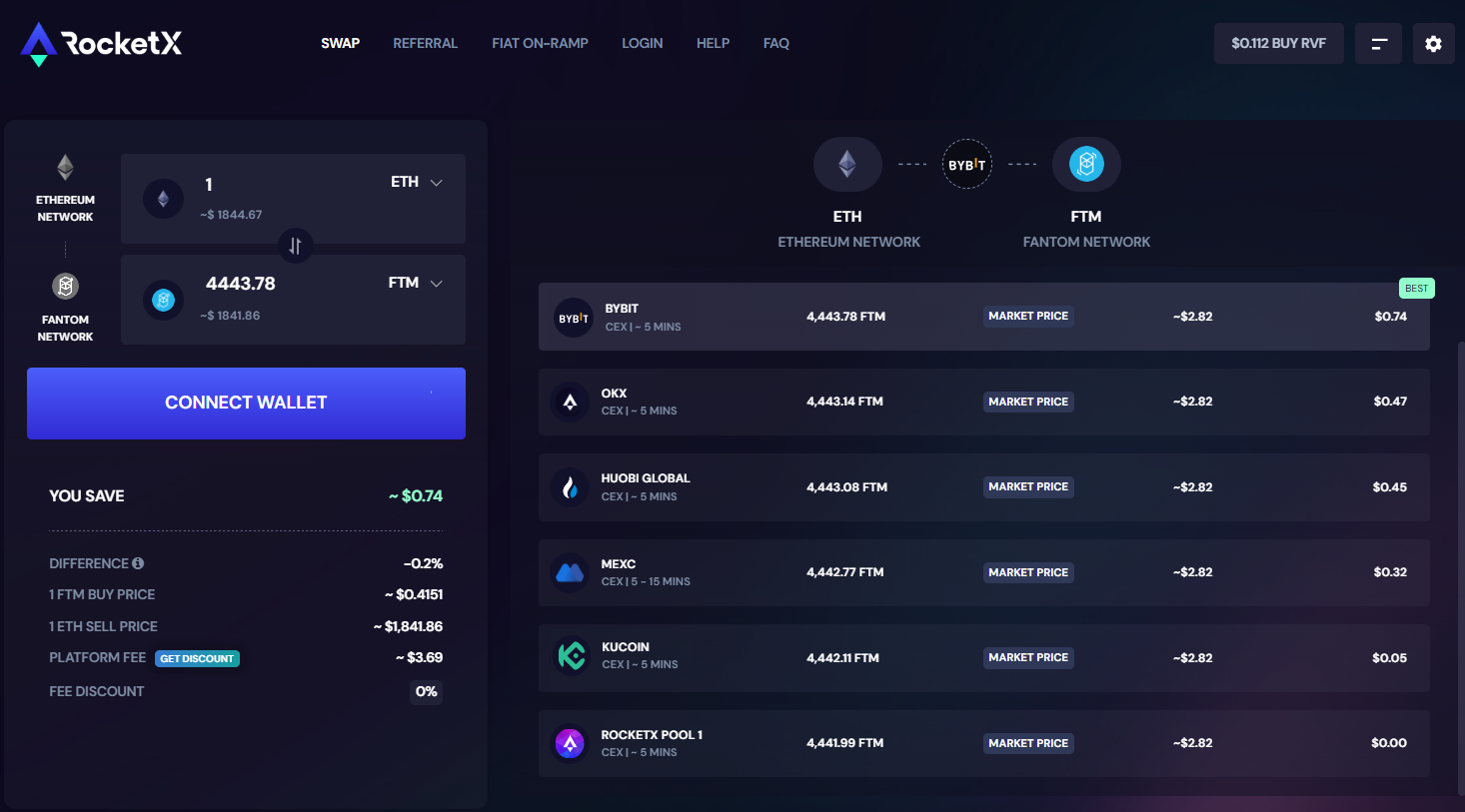 Benefits of BYBiT Integration to Crypto Traders
Simply said, this integration will provide crypto traders with the best of both CEXs (centralized exchanges) and DEXs (decentralized exchanges).
Trade on BYBiT using DeFi wallets such as MetaMask, TrustWallet, Coinbase DeFi wallet, and more

BYBiT integration with RocketX Exchange helps users to compare rates across all leading exchanges and get the best rates with every swap

Access to

300+

BYBiT coins for trading

1-Click Multi-Chain Trading simplifies the process for traders of all levels
RocketX Exchange: the only dApp you will need for trading ANY token across chains with best prices & minimum slippage.
Say goodbye to fragmented liquidity and asymmetric market information – with RocketX, you'll have access to multiple sources of liquidity via a single user interface. Experience the future of crypto trading with RocketX!
About RocketX
RocketX is the most advanced hybrid CEX & DEX aggregator that makes it easy to compare prices across 270+ exchanges to help traders with the best prices with every Swap while enjoying 100% ownership of their digital assets.
For dApps & institutions, we act as a middleware by simplifying access to global crypto liquidity via a single API for in-app crypto swaps with best prices and 1-click cross chain capabilities.
Value Proposition:
Seamless Interoperability

Increased Liquidity

Better Price Discovery

Improved User Experience

Lower Latency

Enhanced Security on Crypto Swaps
We are on a mission to enhance interoperability between blockchains and drive mass adoption of crypto by simplifying access to all leading blockchains via single UI and API.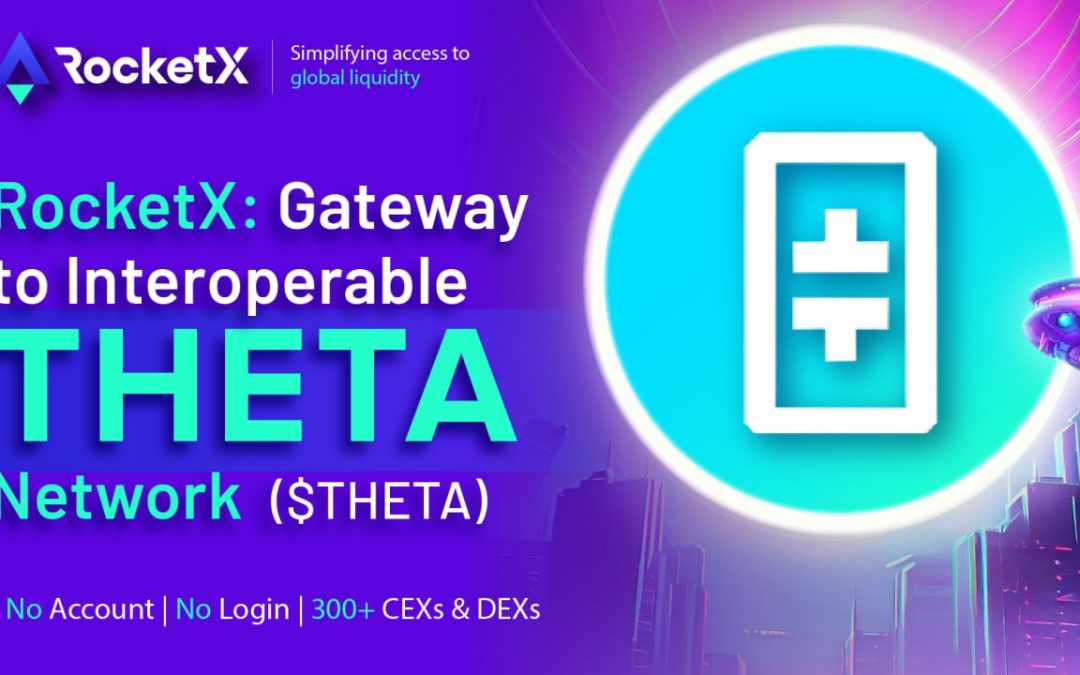 Introduction The media and entertainment industry is undergoing rapid transformation, as decentralized technologies emerge to revolutionize...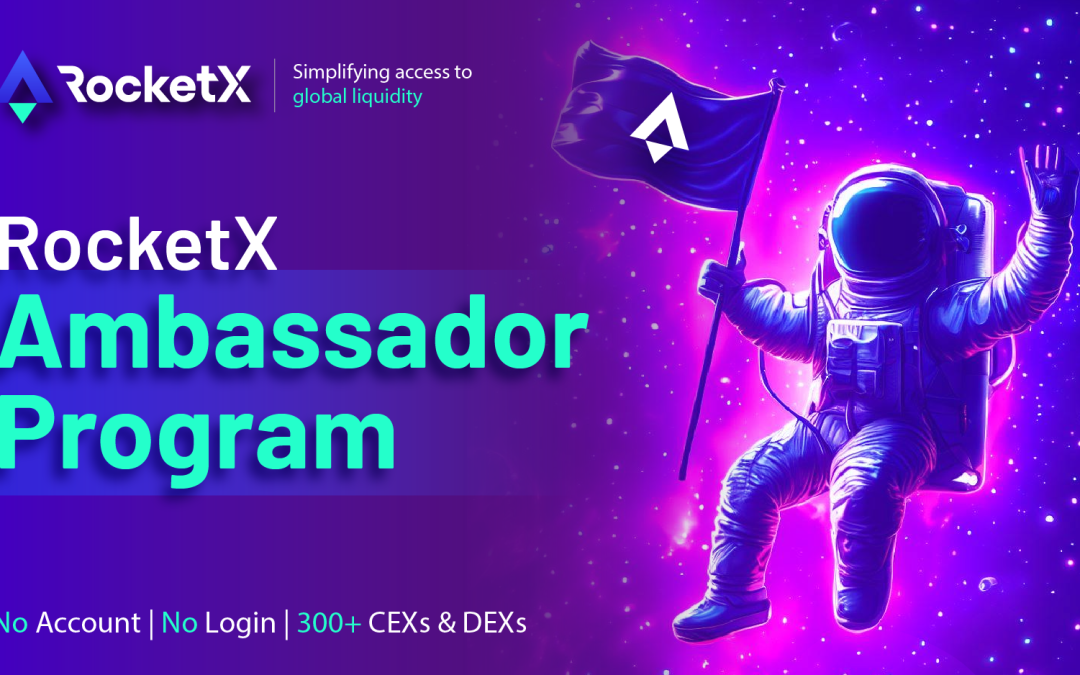 Introduction We are excited to introduce the RocketX Ambassador Program, an opportunity for you to earn $RVF while assisting RocketX in...