Huobi Goes LIVE on RocketX | Crypto Traders Can Access Huobi Via DeFi Wallets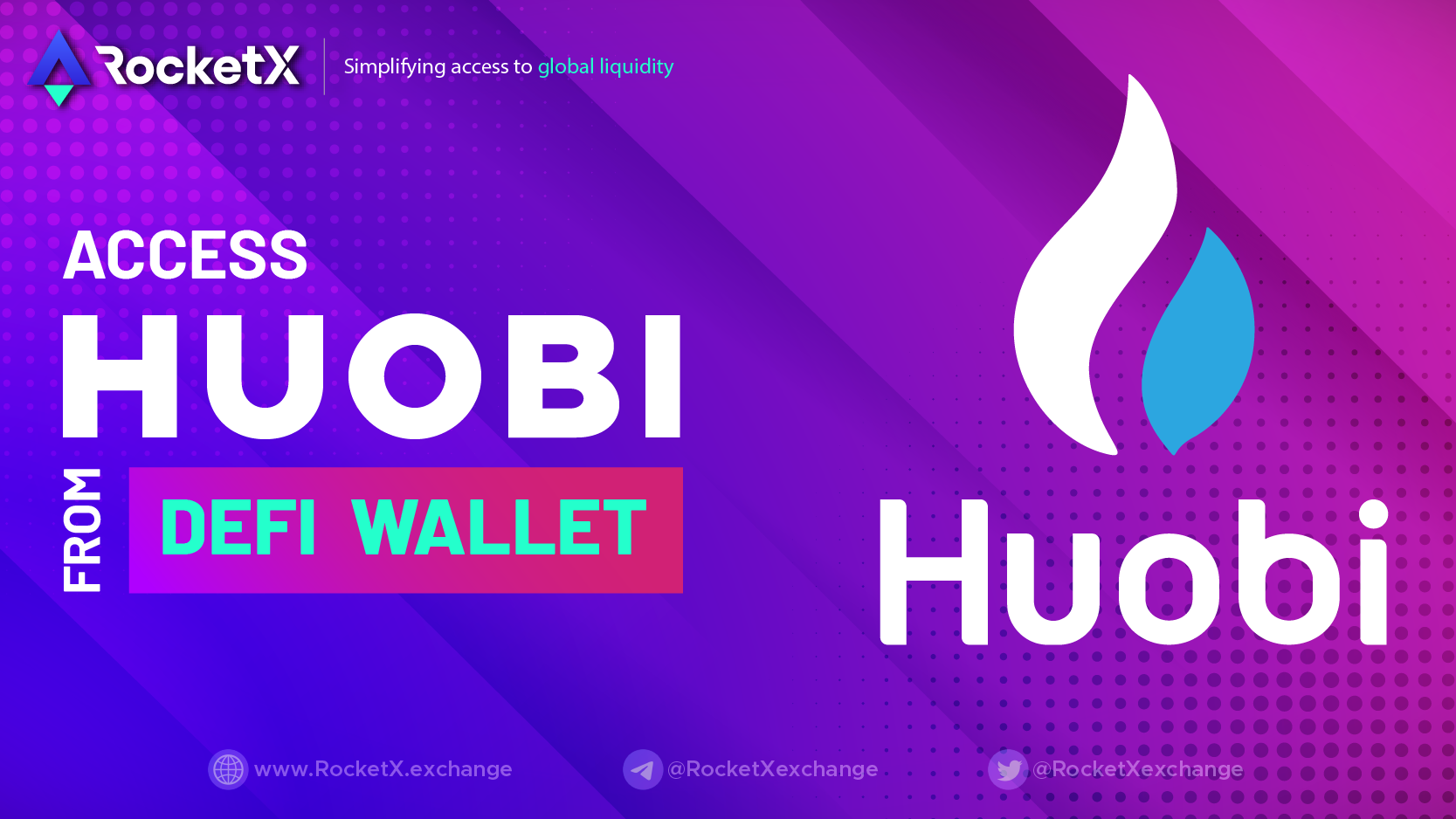 Looking for a one-stop shop for all your crypto trading needs?
Look no further than RocketX Exchange! Our platform, a decentralized "Hybrid" crypto exchange, has just integrated with Huobi, one of the most prominent centralized exchanges out there. That means you can now trade on Huobi & over 250 other exchanges with just one click from your #DeFi wallet.
Don't miss out on the convenience and accessibility of RocketX – start trading today!
Revolutionize your crypto trading with RocketX, the ultimate hybrid aggregator! Our smart-order-routing engine optimizes for the best swap rate by considering factors such as pricing, gas, and slippage. RocketX's aggregation engine gathers price quotes from both centralized and decentralized exchanges before determining the best trading route with the least slippage.
Benefits of Huobi Integration to Crypto Traders
Simply said, this integration will provide crypto traders with the best of both CEXs (centralized exchanges) and DEXs (decentralized exchanges). 
Crypto traders will be able to trade on Huobi using their DeFi wallets like MetaMask, TrustWallet, Coinbase DeFi wallet, and so on.
Users may trade more than 250+ Huobi coins.
Take advantage of best rates and low fees from Huobi, alongside 250+ other CEXs and DEXs.
1-Click Multi-Chain Trading Simplified
RocketX Exchange: the only dApp you will need for trading ANY token across chains with best prices & minimum Slippage. Say goodbye to fragmented liquidity and asymmetric market information – with RocketX, you'll have access to multiple sources of liquidity via a single user interface.
Experience the future of crypto trading with RocketX!
At the time of writing this, RocketX supports 20 leading chains including Bitcoin (BTC), Ethereum (ETH), BNB Chain (BNB), Polygon (MATIC), Avalanche (AVAX), Solana (SOL), Arbitrum, Optimism (OP), Fantom Network (FTM), KuCoin Chain (KCS), Telos EVM (TLOS), KLAYTN (KLAY), Moonbeam (GLMR), Metis (METIS), Cronos (CRO), Cube (CUBE) , OKC (OKT), Heco (HT), Moonriver (MOVR) and Celo (CELO).
Also, there are over 15,000 tokens listed on RocketX hybrid platform.
Trading #MultiChain has never been easier!
Benefits of using RocketX Hybrid Exchange
RocketX works like the Trivago of both centralized and decentralized exchanges, listing the asset exchange rates (instead of hotel prices) from several DEX aggregators including 1Inch and ParaSwap, along with leading CEXs, Huobi, KuCoin, OKX etc. This provides a much better liquidity than the DEX only aggregators, optimizing swaps for users through advantageous prices, lower slippage, and limited gas fees.
RocketX also doubles up as a dashboard for crypto traders to compare the rates and gas fees being offered across multiple exchanges. Both beginners and active traders will find that this can save them quite a lot of time wasted in looking across the order books of multiple exchanges. RocketX is currently free to use when orders are routed via DEXs and they only charge industry minimum platform-fees, when orders are routed via CEX in case of better rates.
Another significant advantage of RocketX as a hybrid crypto swap exchange over DEX-only aggregators is that they offer 1-click cross-chain crypto swapping and bridging. Not only does this make the platform much easier to use for multichain transactions, but it also saves tons of transaction fees and time by eliminating the need to hop from exchange to exchange, for moving crypto from one blockchain to another. RocketX them interoperable with cross-chain transactions.
With a totally non-custodial solution that supports a variety of popular digital wallets like Coinbase, TrustWallet, MetaMask, etc, this crypto swap platform gives users total control over their digital assets. They have cleared security audit from Zokyo and NII Consulting, one of the leading cyber security firms in APAC. RocketX also has a very user-friendly interface similar to the Web2 dApps we are accustomed to. This makes using the platform and exchanging tokens even more straightforward, greatly improving users' CeDeFi experiences.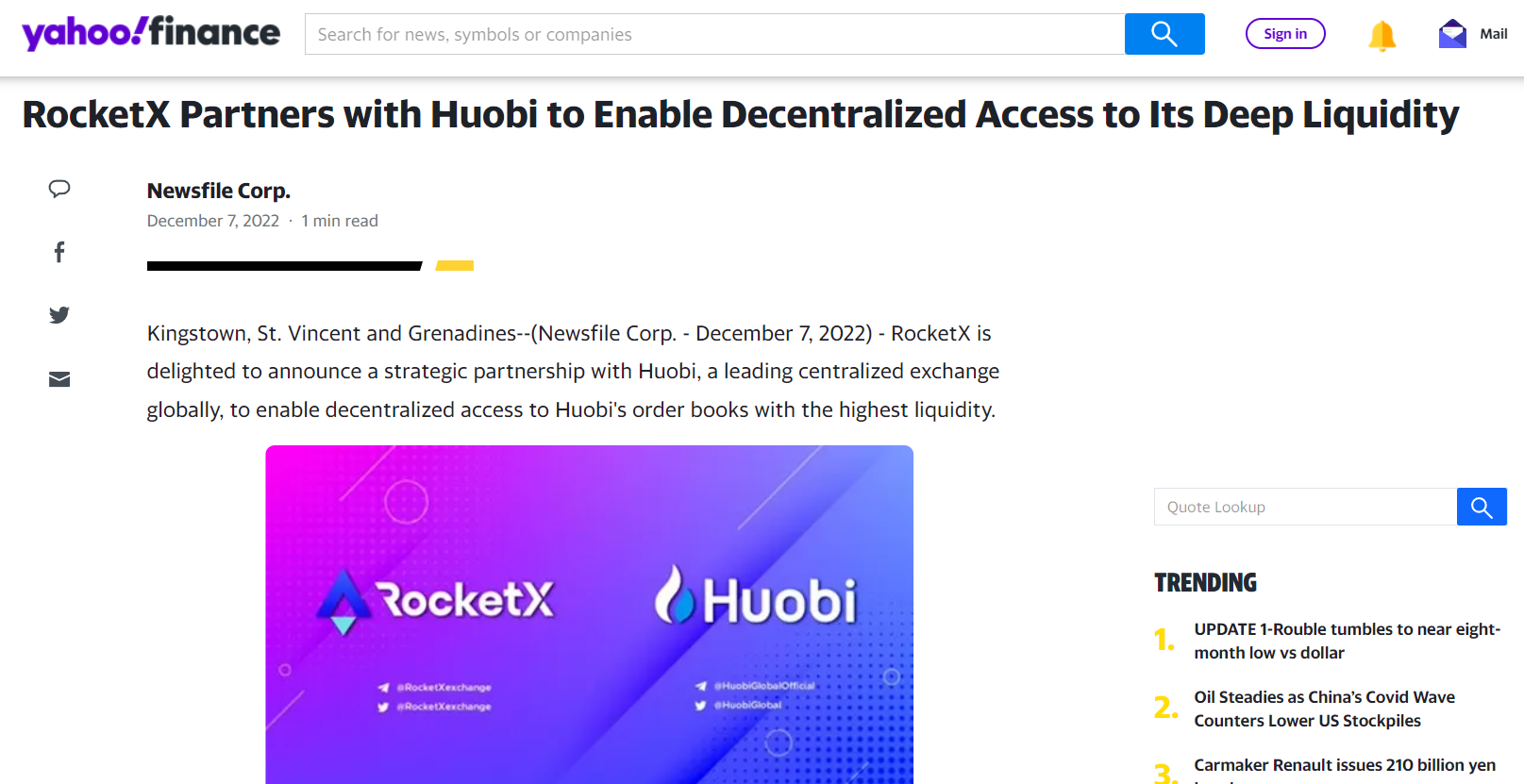 Read About the RocketX & Huobi Partnership on Yahoo Finance
RocketX is delighted to announce a strategic partnership with Huobi, a leading centralized exchange globally, to enable decentralized access to Huobi's order books with the highest liquidity.
Huobi Top Features
Low fees: Huobi's fees are among the lowest among prominent cryptocurrency exchanges, distinguishing it from the competition.
Vast variety of coins: Huobi lists a wide range of crypto tokens, including those that are not available on other exchanges.
High trading volume: The popularity of Huobi demonstrates both its validity and the high levels of liquidity accessible.
Here's Why Both Huobi and RocketX Teams are Excited About This Integration:
"We are delighted to announce our partnership with RocketX, a leading hybrid aggregator that simplifies access to liquidity across 250+ CEX & DEX via the most secure UI and APIs, to provide a next-level trading experience and deliver mutual growth for both Huobi and RocketX users,"
"We are thrilled about the collaboration with Huobi and making their deep liquidity available on RocketX, as well as enabling them in the DeFi space. Integrating Huobi into RocketX bridges the gap between CeFi and DeFi and brings in deeper liquidity for our decentralized traders. We are excited to join hands with Huobi to drive mass adoption of crypto by providing simplified access to global liquidity" 
About Huobi
Founded in 2013, Huobi Global is one of the world's leading cryptocurrency exchanges, with tens of millions of users across five continents and 160 different countries and regions. We are dedicated to empowering financial freedom and creating new global wealth, having led the cryptocurrency industry in spot, derivatives, and Bitcoin transactions for many years. Our infrastructure, operations and offerings are built on processes and standards that prioritize user safety and industry compliance, backed by strong global customer supports underpinned by local expertise. It offers a unique trading environment that is truly customer-first, safe and sustainable for all users, enabling their long-term success. For more information, visit www.huobi.com
About RocketX
RocketX is the most advanced hybrid CEX & DEX aggregator that makes it easy to compare prices across 250+ exchanges to help traders with the best prices with every Swap while enjoying 100% ownership of their digital assets.
For dApps & institutions, we act as a middleware by simplifying access to global crypto liquidity via a single API for in-app crypto swaps with best prices and 1-click cross chain capabilities.
We are on a mission to enhance interoperability between blockchains and drive mass adoption of crypto by simplifying access to all leading blockchains via single UI and API.
Website | Twitter | Telegram | Telegram Ann | Medium | LinkedIn | YouTube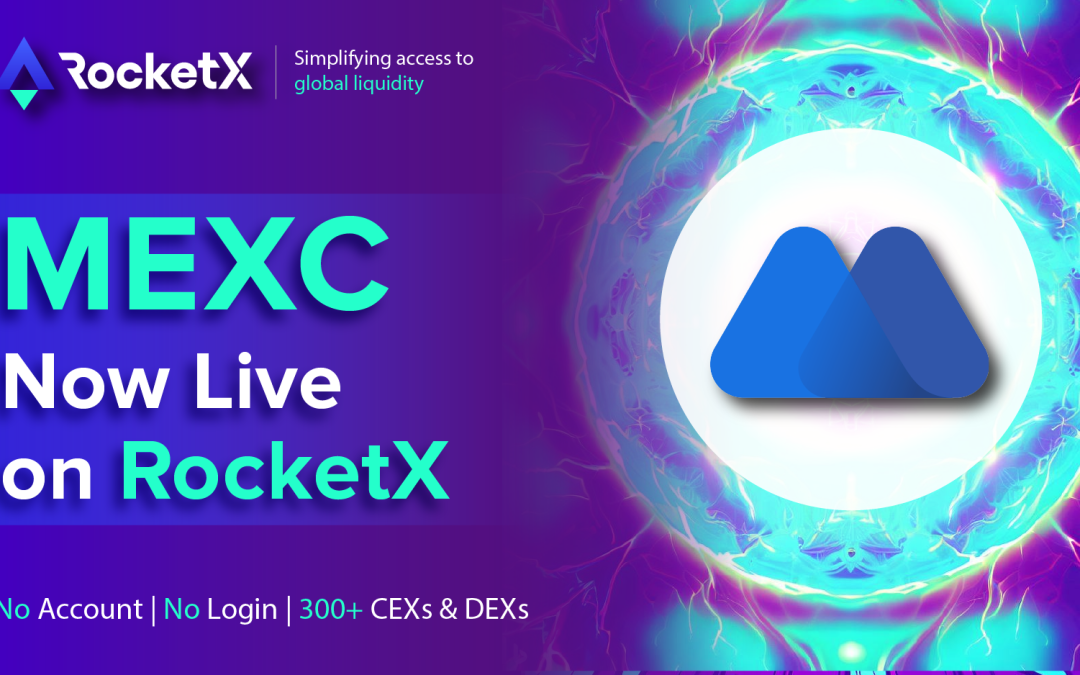 In the fast-paced world of cryptocurrency trading, the search for deeper liquidity and better trading quotes is an ongoing quest. RocketX is making waves by integrating MEXC, a top-tier centralized exchange, into its already impressive roster of 300+...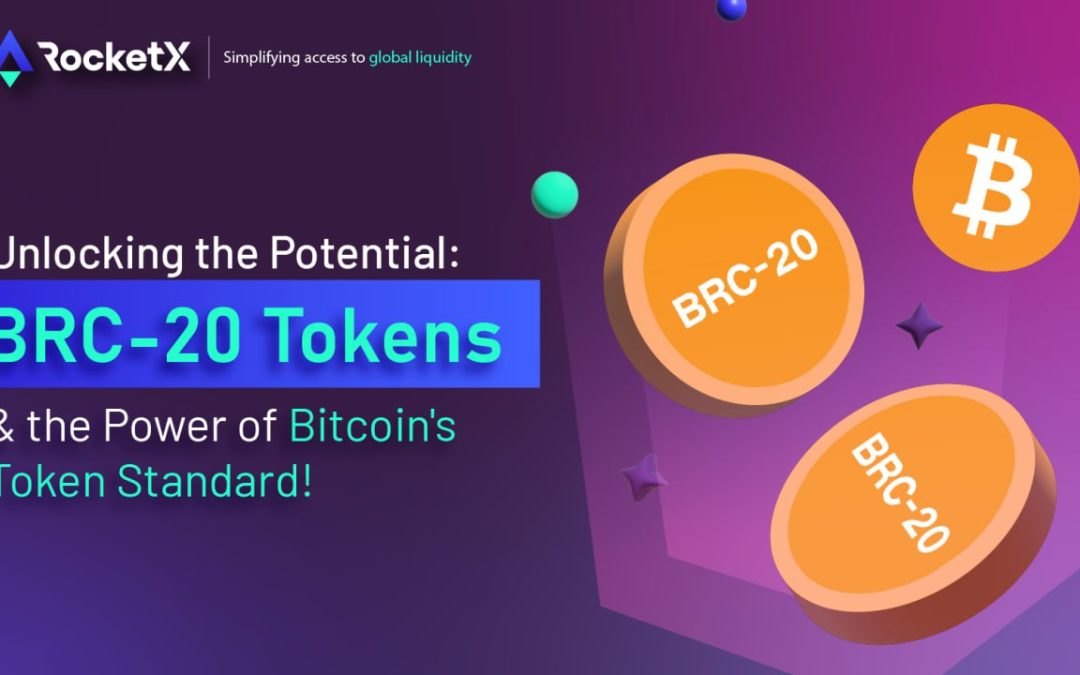 Introduction: In the world of blockchain and cryptocurrencies, token standards play a crucial role in defining the functionality and...