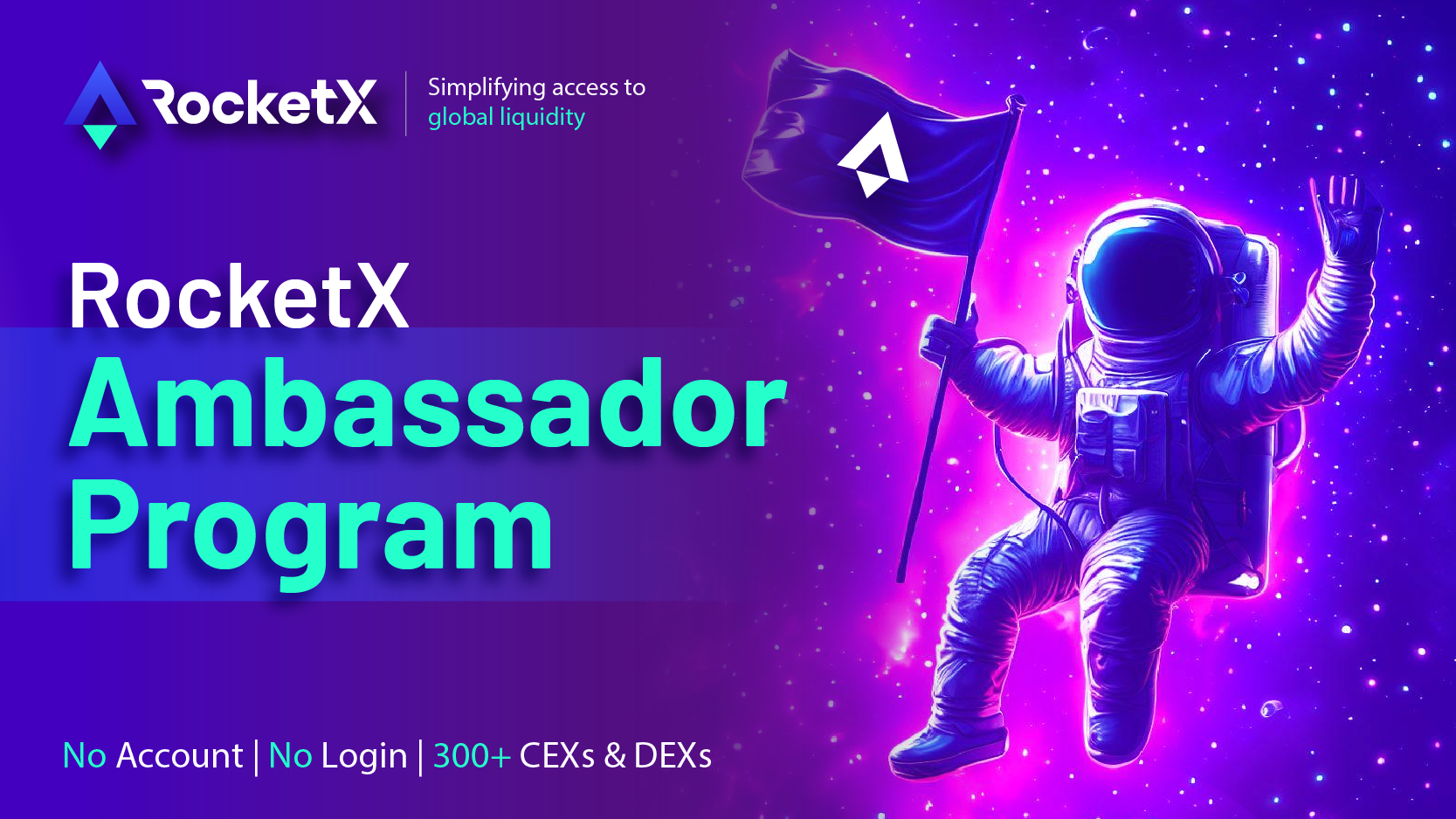 Introduction
We are excited to introduce the RocketX Ambassador Program, an opportunity for you to earn $RVF while assisting RocketX in establishing partnerships with your favorite projects.
How to Contribute as a RocketX Ambassador
As an ambassador, your role is to reach out to the projects you admire and highlight the benefits of partnering with RocketX. To make this task easier for you, we have prepared a comprehensive pitch deck explaining why they should consider partnering with RocketX. You can access the pitch deck through this link:
https://drive.google.com/file/d/1aC536f8yeg4RMJ-eT7jSzTEapCNBxiFj/view?usp=share_link
When a project expresses interest or wishes to explore further, your next step is to create a Telegram group with the marketing or business development contact and invite the RocketX team to facilitate an introduction. You can either DM Kiran Mannam on Telegram or message us on Twitter.
From there, the RocketX team will take the discussion forward and work towards establishing a partnership with the project.
Rewards for Successful Partnerships
We offer different rewards based on the ranking of the project on Coingecko at the time of partnership announcement:
Ranking: 1–250 | Rewards: $300 worth of $RVF
Ranking: 250–500 | Rewards: $150 worth of $RVF
Ranking: 500–750 | Rewards: $75 worth of $RVF
Ranking: 750–1500 | Rewards: $50 worth of $RVF
About RocketX
RocketX stands as the most advanced CEX and DEX aggregator, providing simplified access to the following features:
With RocketX, users can compare prices and obtain the best rates for every swap. We also support interoperability between 100+ blockchains (200+ soon), including Bitcoin, Ethereum, and Cosmos, with convenient one-click cross-chain swap capabilities.
We are proud recipients of developer grants from the following chains:
Join the RocketX Community