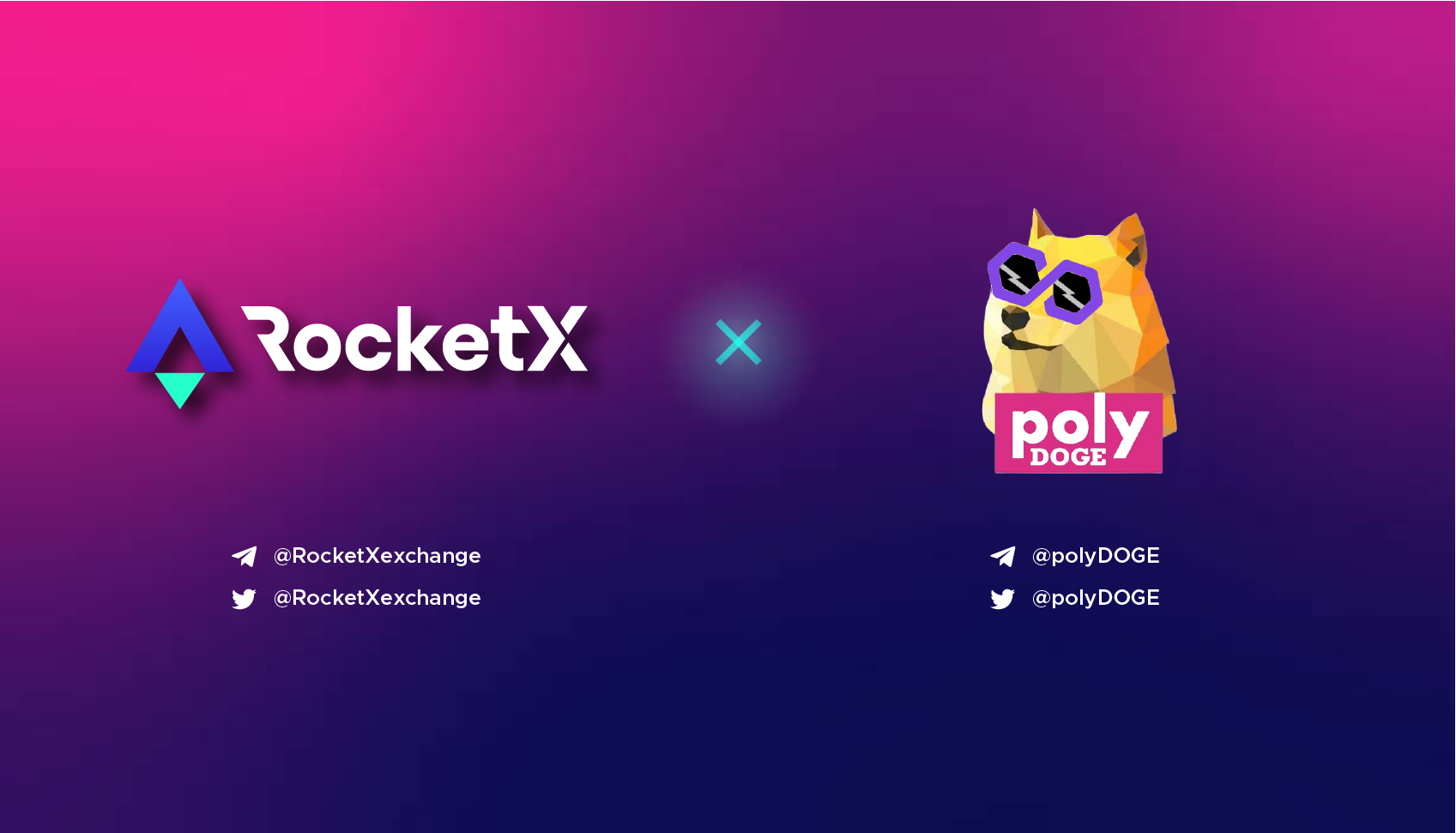 PolyDOGE Enters into a Strategic Partnership with RocketX to Simplify Access to Liquidity Across Both CEX & DEX
We are excited to announce that PolyDoge is listed on RocketX! 🎉
Step into the world of seamless crypto transactions with PolyDoge now live on RocketX! This cutting-edge decentralized exchange platform is shaking up the industry with its innovative one-click cross-chain transactions. Swapping cryptocurrencies has never been easier, faster, or more cost-effective.
Say goodbye to the days of limited blockchain compatibility. RocketX is dedicated to solving this issue and becoming the go-to choice for crypto enthusiasts. And, with the addition of PolyDoge token, the opportunities just keep expanding.
Explore DeFi services and products with cross-chain swaps. No more relying on centralized entities to exchange your cryptocurrencies between different blockchain networks. RocketX makes it effortless for you to take control of your assets and transfer value effortlessly.
Unlock the Full Power of PolyDOGE on RocketX
Discover the limitless possibilities with PolyDoge on RocketX. These game-changing options await you:
Users can compare prices on both CEX & DEX, to enjoy the best prices for every swap.
 Swap on CEX from DeFi wallet and own your assets 💯%
Experience the convenience of 1-click cross-chain swaps. Effortlessly exchange cryptocurrencies like Bitcoin, Polygon, Avalanche, and more to PolyDOGE on RocketX.
Access PolyDoge tokens with minimal fees and ease.
This exciting development propels the DeFi ecosystem forward by bridging the gap between leading blockchains such as Bitcoin and Ethereum and the PolyDoge token on Polygon Chain. RocketX is leading the charge in driving the growth and adoption of DeFi and creating a more interconnected crypto landscape.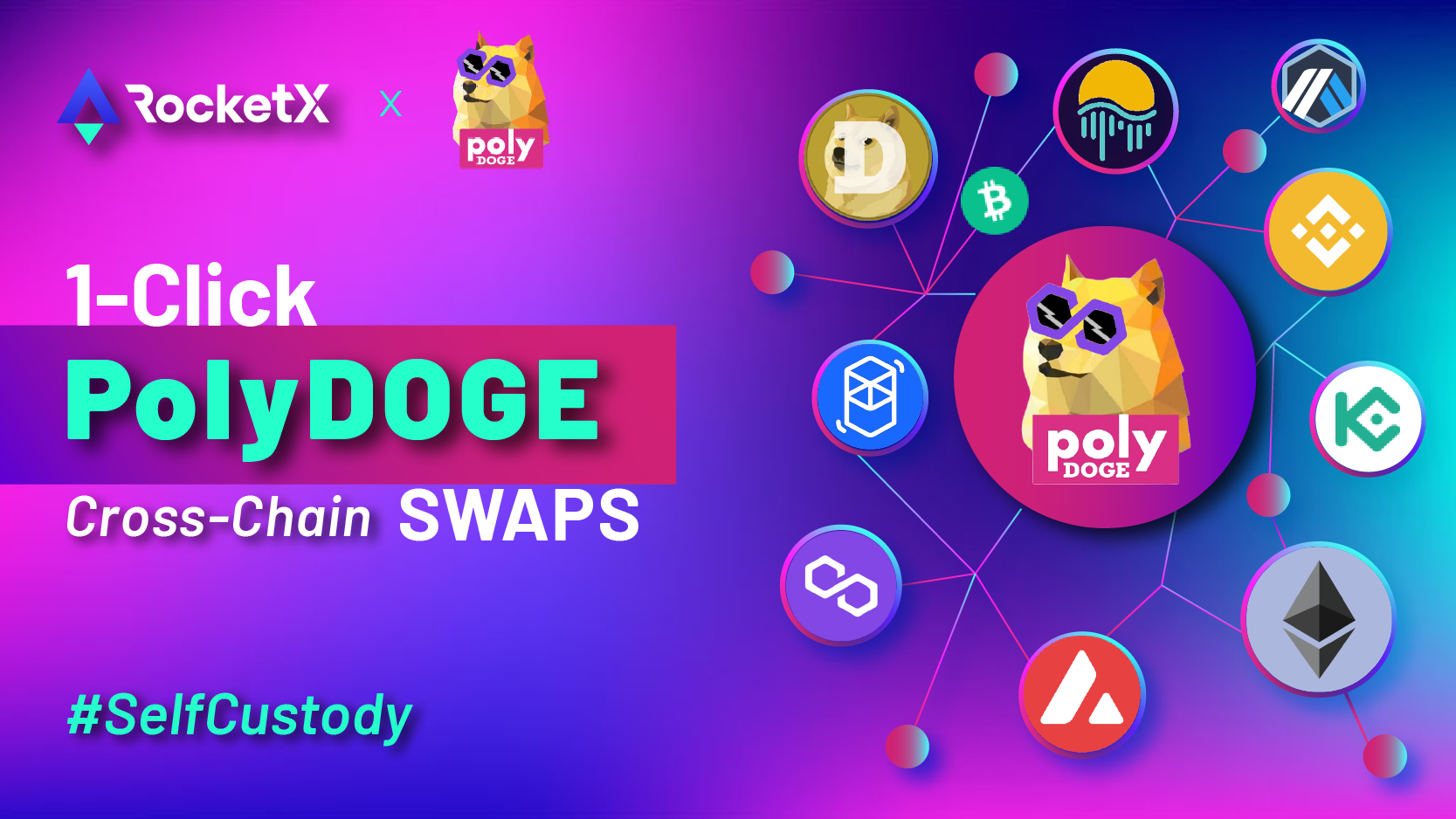 Unleash the potential of PolyDoge token on RocketX and take control of your crypto assets today!
Unleash the Benefits of PolyDoge token Interoperability on RocketX
Ready to supercharge your crypto experience?
Accessing the interoperability of PolyDoge via RocketX comes with a host of benefits, including:
• Liquidity Boost: Interoperability with tokens from multiple networks means easy and efficient exchange of cryptocurrencies, resulting in increased liquidity for you.
• Diverse Asset Access: Connect to multiple networks and expand your portfolio with access to a wider range of assets.
• Swift Transactions: Interoperability enables faster and smoother transactions between networks, enhancing the speed and efficiency of your transactions.
• Lowered Costs: Take advantage of lower transaction fees on networks and save big with interoperability.
• Secure Investments: Interoperability with multiple networks offers added security for your investments, allowing you to choose the network that best fits your security needs.
• Effortless Navigation: RocketX's intuitive interface makes accessing and utilizing the PolyDoge token a breeze.
Unlock the full potential of PolyDoge token interoperability on RocketX today!
What is PolyDoge?
The Internet's Most Vibrant Currency Join the party on the cutting-edge Polygon Network with PolyDoge – a digital currency that boasts a dynamic and friendly community. From NFTs to apps, airdrops, and DeFi access, PolyDoge delivers an exciting array of experiences for its holders.
The Polygonized Shiba Inu – The Face of Fun
Remember the Shiba Inu meme from the early 2010s? PolyDoge brings a fresh twist to the classic with its own purple-shaded, polygonized Shiba Inu mascot. This cute and quirky dog has already taken the memesphere by storm and serves as the charming embodiment of PolyDoge's fun-loving brand.
About RocketX
RocketX is the most advanced hybrid CEX & DEX aggregator that makes it easy to compare prices across 250+ exchanges to help traders with the best prices with every Swap while enjoying 100% ownership of their digital assets.
For dApps & institutions, we act as a middleware by simplifying access to global crypto liquidity via a single API for in-app crypto swaps with best prices and 1-click cross chain capabilities.
We are on a mission to enhance interoperability between blockchains and drive mass adoption of crypto by simplifying access to all leading blockchains via single UI and API.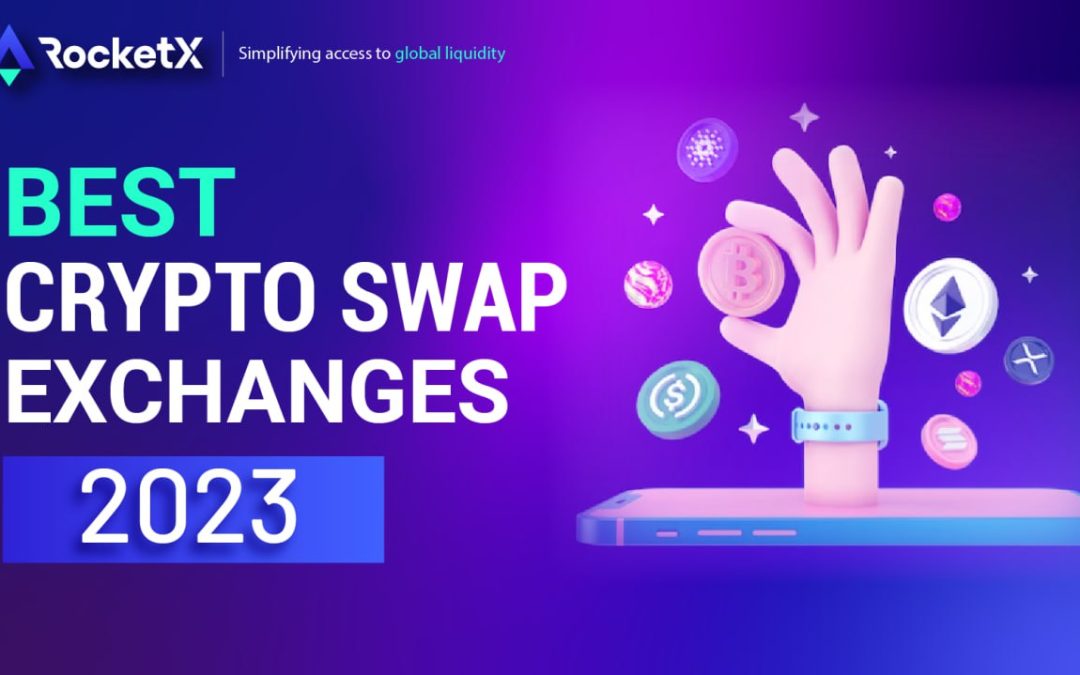 What Are Crypto Swap Exchanges? Crypto swap exchanges are online platforms that enable users to exchange one cryptocurrency for another....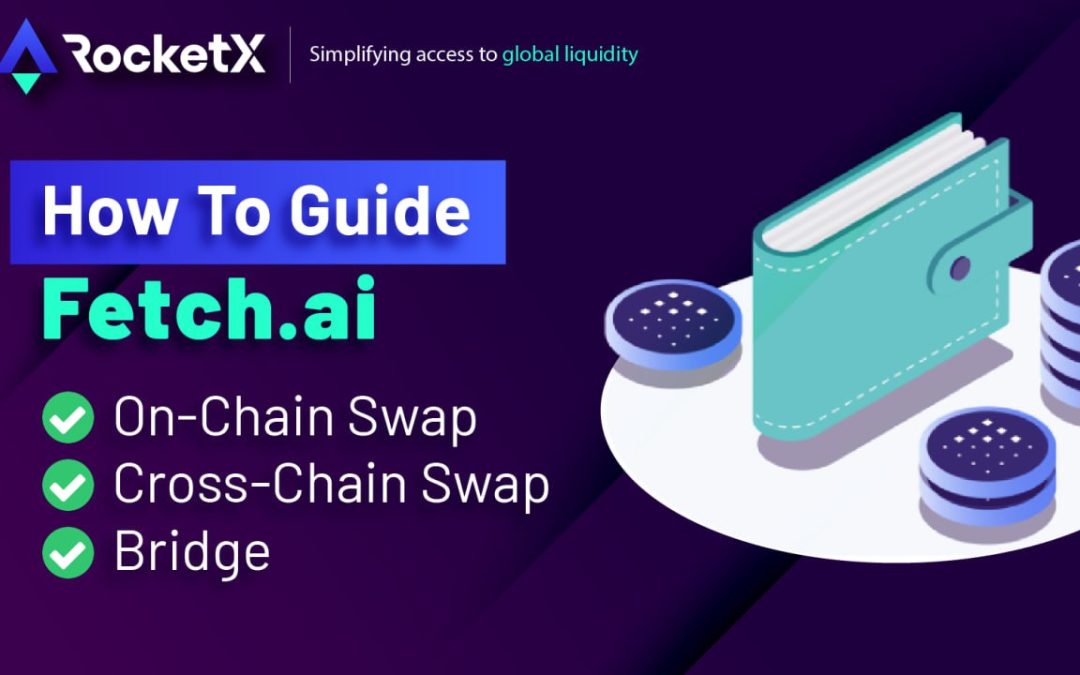 This article is a guide on swapping, bridging, and cross-chain swapping Fetch.ai on RocketX, a platform that aggregates 270+ exchanges to...