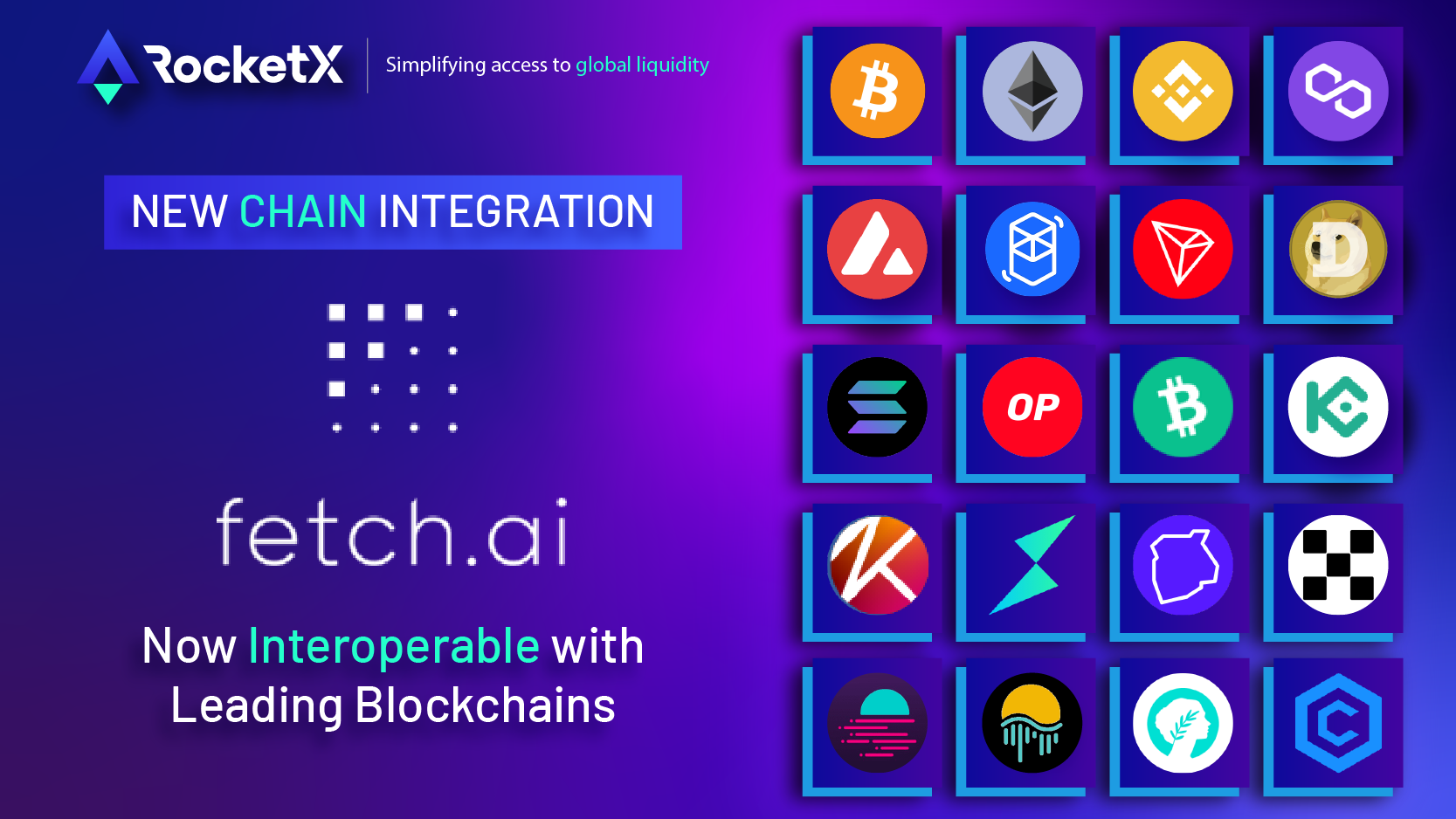 A New Era of Decentralized Finance: Fetch.ai Network Lands on RocketX's Cutting-Edge Platform
Fetch.ai Network has landed on RocketX, the cutting-edge decentralized exchange platform, enabling seamless interoperability with other leading blockchains like Bitcoin and Ethereum.
With RocketX's one-click cross-chain swaps, users can easily access liquidity across both centralized and decentralized exchanges, improving the DeFi ecosystem's accessibility and usability. This exciting integration provides crypto enthusiasts with game-changing options, including the ability to compare prices on both CEX and DEX, swap on CEX from DeFi wallets, and experience the convenience of 1-click cross-chain swaps.
Access Fetch.ai Network tokens with minimal fees and ease, and discover the limitless possibilities available only on RocketX. Join the new era of decentralized finance with this exciting development!
Explore the Full Potential of Fetch.ai Network, ONLY on RocketX
Discover the limitless possibilities with Fetch.ai on RocketX, simplifying access to global liquidity of $FET via a single UI.
Boosts

FETCH.ai's ($FET) interoperability

with all leading blockchains like Bitcoin, Ethereum, Tron, Solana &

60+ networks

. Experience the convenience of

1-click cross-chain swaps

.

FET Bridge

between Fetch network, Ethereum & BNB Chain blockchains.

Enables community to swap $FET with the

best rates by comparing prices

across all leading

CEXs & DEXs.
Swap on CEX from DeFi wallet and own your assets 💯%

Access Fetch.ai Network tokens with

minimal fees and ease.
🏪 The 1-stop shop DEX for Fetch global community!
Why Are We Excited
"At RocketX, we're thrilled to integrate Fetch.ai to bring their cutting-edge blockchain to our platform. With this integration, we're simplifying access to global liquidity and boosting interoperability with leading blockchains, providing our community with a seamless and comprehensive DEX experience. We're excited to be the go-to destination for Fetch.ai's global community!"
– Davinder Singh, Co-founder & CTO, RocketX
"The Fetch.ai ecosystem welcomes the integration of our native coin and wallet with the RocketX platform. We're pleased to see this community-led initiative flourish and look forward to an exciting future for both projects."
-Kamal Ved – CPO at Fetch.ai
Benefits of Fetch.ai Interoperability via RocketX
Ready to supercharge your crypto experience?
Accessing the interoperability of Fetch.ai Network via RocketX comes with a host of benefits, including:
Liquidity Boost:

Interoperability with tokens from multiple networks means easy and efficient exchange of cryptocurrencies, resulting in increased liquidity for you.

Diverse Asset Access:

Connect to multiple networks and expand your portfolio with access to a wider range of assets.

Swift Transactions:

Interoperability enables faster and smoother transactions between networks, enhancing the speed and efficiency of your transactions.

Lowered Costs:

Take advantage of lower transaction fees on networks and save big with interoperability.

Secure Investments:

Interoperability with multiple networks offers added security for your investments, allowing you to choose the network that best fits your security needs.

Effortless Navigation:

RocketX's intuitive interface makes accessing and utilizing the Fetch.ai token a breeze.
Unlock the full potential of FET token interoperability on RocketX today!
What is Fetch.ai?
The Fetch.ai network is an interchain protocol, based on the Cosmos-SDK, and uses a high-performance WASM-based smart contract language (CosmWasm).
This also allows the Fetch.ai network to serve as a layer-1 network for Ethereum and as an interchain bridge to the rest of the blockchain world.
About RocketX
RocketX is the most advanced hybrid CEX & DEX aggregator that makes it easy to compare prices across 270+ exchanges to help traders with the best prices with every Swap while enjoying 100% ownership of their digital assets.
For dApps & institutions, we act as a middleware by simplifying access to global crypto liquidity via a single API for in-app crypto swaps with best prices and 1-click cross chain capabilities.
We are on a mission to enhance interoperability between blockchains and drive mass adoption of crypto by simplifying access to all leading blockchains via single UI and API.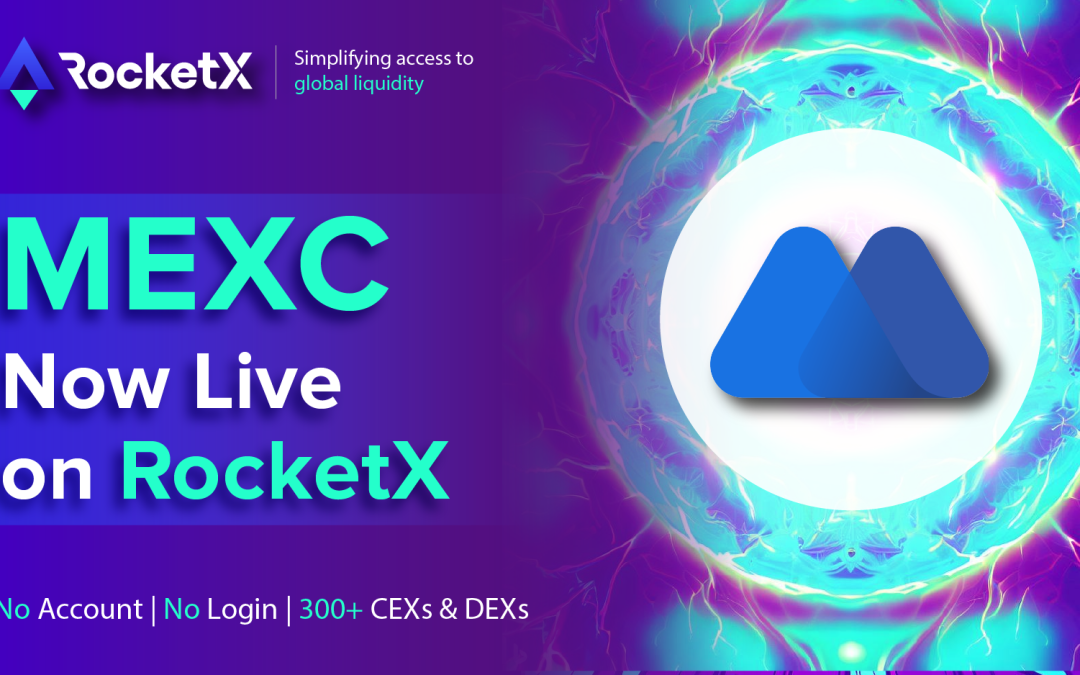 In the fast-paced world of cryptocurrency trading, the search for deeper liquidity and better trading quotes is an ongoing quest. RocketX is making waves by integrating MEXC, a top-tier centralized exchange, into its already impressive roster of 300+...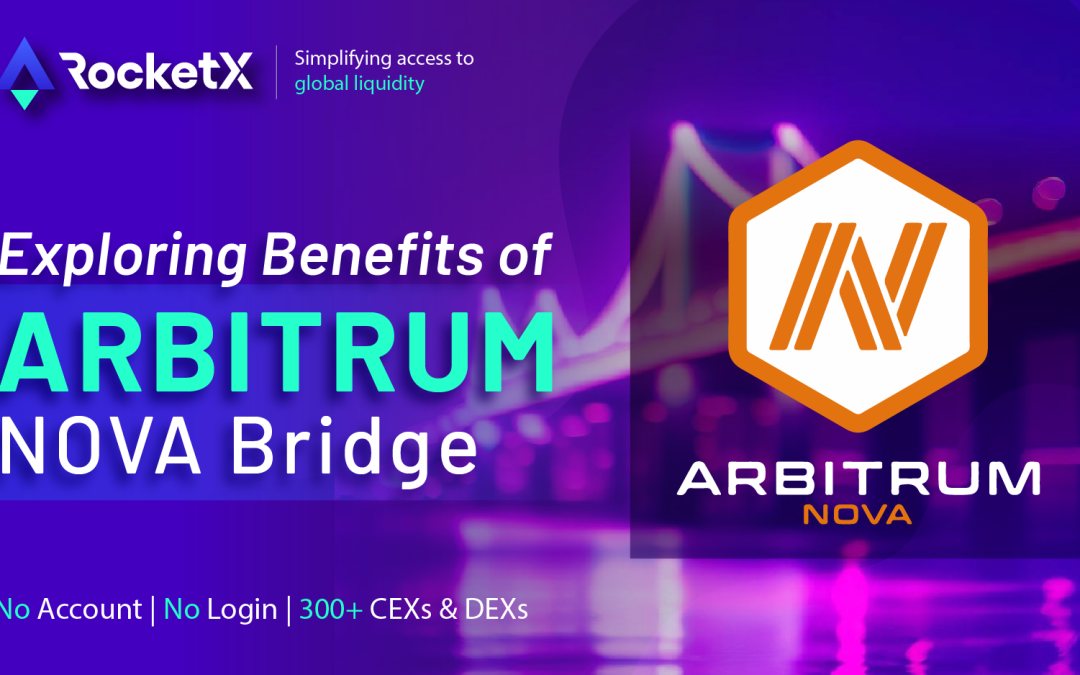 Introduction:  As the Ethereum network continues to face challenges such as high gas fees and scalability limitations, layer 2 scaling solutions have emerged to address these issues. One such solution is Arbitrum Nova, a promising platform that offers faster,...