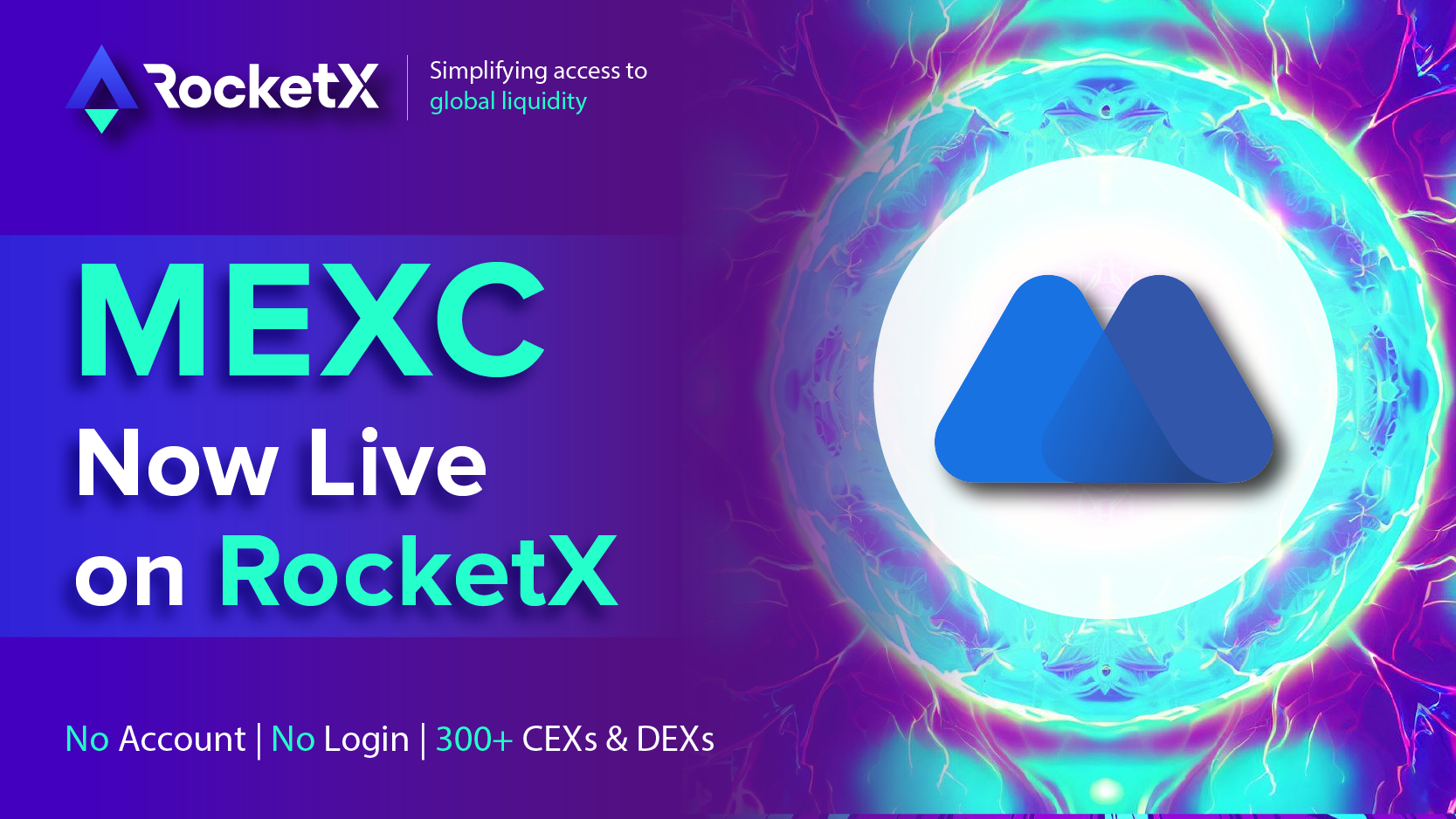 RocketX Partners with MEXC: Expanding Liquidity and Trading Opportunities for Cryptocurrency Enthusiasts
In the fast-paced world of cryptocurrency trading, the search for deeper liquidity and better trading quotes is an ongoing quest. RocketX is making waves by integrating MEXC, a top-tier centralized exchange, into its already impressive roster of 300+ decentralized exchanges (DEXs) and six other leading centralized exchanges (CEXs). This collaboration is set to bring enhanced liquidity and trading opportunities to RocketX users, making it a go-to platform for cryptocurrency enthusiasts worldwide.
"At RocketX, we're thrilled to welcome MEXC, a top-tier centralized exchange, to our platform. This integration marks a significant milestone in our mission to provide seamless trading experiences and enhanced liquidity for our users. By joining forces with MEXC, we're expanding our trading options, bringing deeper liquidity, and empowering traders with better quotes."
-Davinder Singh, Co-founder and CTO, RocketX
Deeper Liquidity and Better Quotes:
The integration of MEXC with RocketX is excellent news for traders looking to access deeper liquidity pools. MEXC, known for its robust trading infrastructure and extensive market reach, brings a wealth of liquidity to RocketX's user base. This means that traders will have access to a larger pool of assets, increasing their chances of finding profitable trading opportunities. Additionally, MEXC's inclusion ensures that RocketX users can benefit from better quotes, enabling them to make more informed trading decisions and maximize their profits. 
A Vast Array of Trading Options:
One of the standout features of RocketX is our comprehensive selection of tradable tokens. With the addition of MEXC, RocketX users gain access to an impressive range of over 25,000 tokens. This extensive token selection ensures that traders can explore a diverse range of trading opportunities, catering to various trading strategies and preferences. Whether you're interested in well-established cryptocurrencies or up-and-coming tokens, RocketX has you covered.
Seamless Trading Experience:
 RocketX prides itself on offering a seamless trading experience to its users. With the "No Account, No Login" approach, RocketX eliminates the hassle of lengthy registration processes and KYC procedures. Traders can jump right into action, leveraging the power of RocketX's user-friendly interface and robust trading infrastructure. This simplicity, combined with the integration of MEXC, allows users to trade across 300+ decentralized CEXs and DEXs effortlessly. Gone are the days of cumbersome account setups—RocketX empowers traders to focus on what matters most: trading. 
Cross-Chain Swaps Made Easy:
 Furthermore, RocketX offers a unique feature that sets it apart from other platforms—the ability to perform cross-swaps across 80+ blockchains. This means that traders can effortlessly exchange tokens from different blockchains without the need for complex token swaps or multiple exchange accounts. RocketX simplifies the process, providing a seamless cross-chain trading experience that enhances flexibility and convenience for traders.
Conclusion
RocketX's integration of MEXC marks another significant milestone in our commitment to providing exceptional trading opportunities for our users. The partnership brings deeper liquidity, better quotes, and access to an extensive selection of tokens, further solidifying RocketX's position as a leading player in the cryptocurrency trading landscape. With its user-friendly interface, seamless cross-chain swaps, and an impressive array of decentralized and centralized exchanges, RocketX continues to empower traders and shape the future of crypto trading. So, welcome aboard RocketX, MEXC – and get ready to experience a whole new level of liquidity and trading possibilities.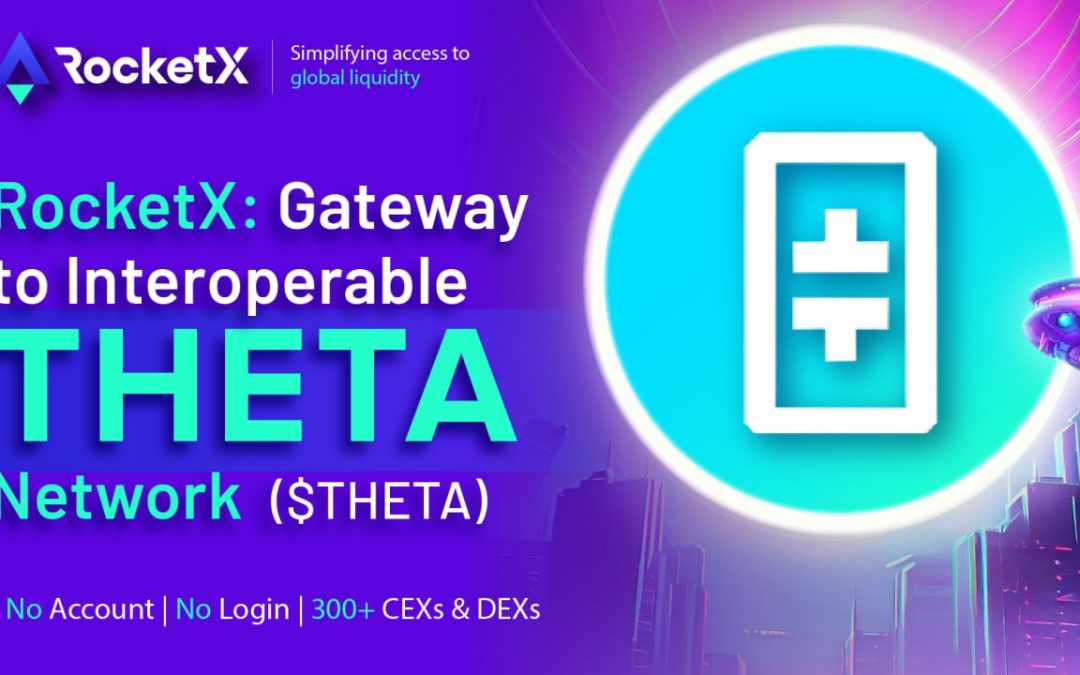 Introduction The media and entertainment industry is undergoing rapid transformation, as decentralized technologies emerge to revolutionize how we stream and...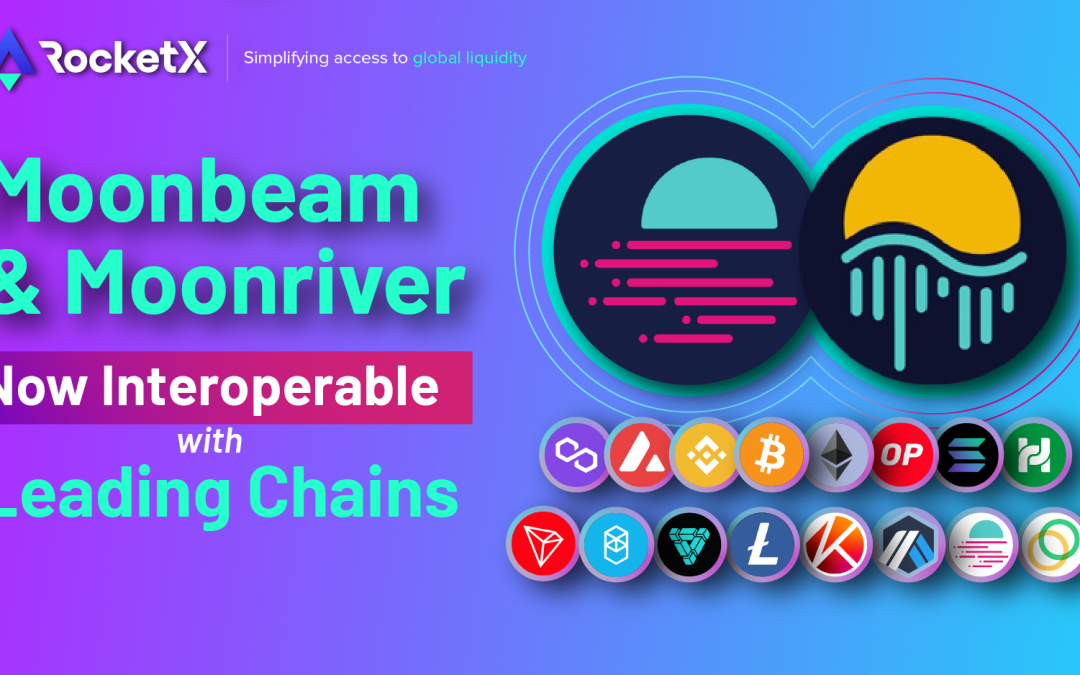 RocketX's Interoperability Solution Empowers Moonbeam and Moonriver Networks to Connect with Top Blockchains like Bitcoin and Ethereum! Moonbeam & Moonriver...